9 Best Oils for Hair Growth & Thickness (Men & Women)
This post may contain affiliate links. Learn more.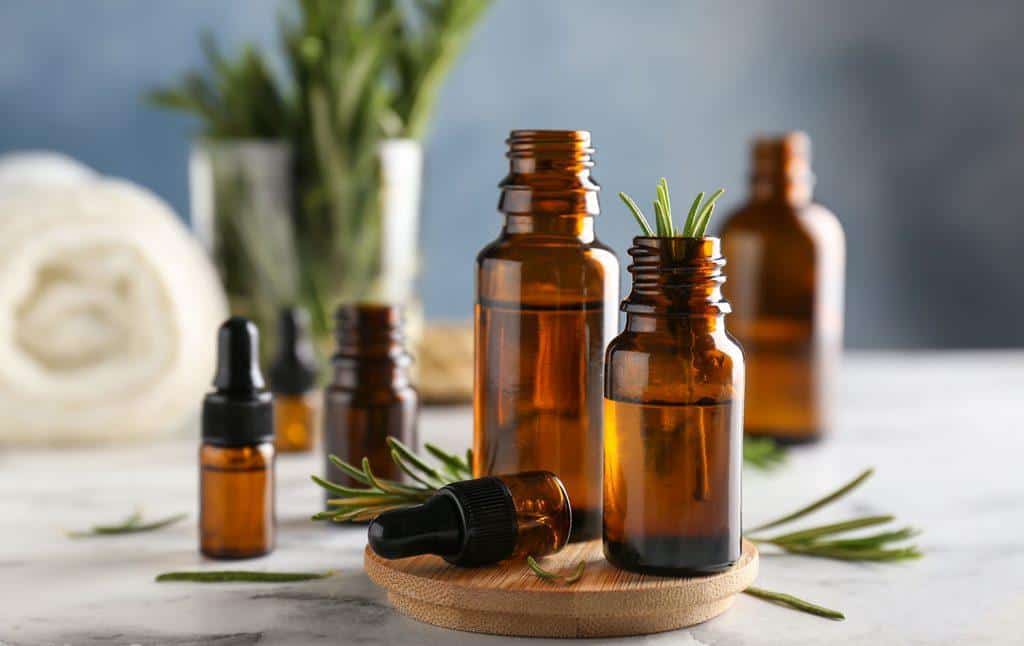 In a hurry? Here are our top picks:
Stopping hair loss is a serious business, especially when you consider that it's one of the most common problems associated with overall hair care. There's a ton of products available that address the issue of hair loss and hair growth, including oils.
Hair loss, or alopecia, can be a distressing thing to experience based on the severity and speed of the loss. Some men and women experience thinning and patchy hair, while most of us experience male pattern baldness (with women also experiencing female pattern baldness).
Whatever the cause of your hair loss, the first step should be the proper care of your hair and scalp to give hair follicles and growth the best chance possible.
That's why in this article we'll be delving into the best hair growth oils and how to choose the best one for you..
We'll also check out some hair oil buying tips, look at the most important ingredients in hair oil yiu should look out for, and talk a little about applying it.
Make sure to not miss our top 10 hair loss and treatment myths at the end of the article.
Quick summary
<!—INSERT CODE BELOW—>

Best Overall

Natural Growth Hair Oil with Caffeine

Repairs and regrows hair

Natural ingredients

Gentle enough to use up to four times per week

Check on Amazon

Best for Dry Skin

Jack Black Epic Moisture MP 10 Nourishing Oil

Lightweight texture

Provides excellent hydration

Multiple uses

Check on Amazon

Best for Sensitive Skin

Shiny Leaf Cold-pressed Pure Castor Oil

Certified by USDA

100% pure castor oil

Promotes hair growth

Check on Amazon

Viva Naturals Organic Jojoba Oil

Provides moisture to your hair and scalp

Multi-purpose

Organic ingredients

Check on Amazon

Organic Hair Growth Oil by Hair Thickness Maximizer

Reduces the rate of thinning hair

Organic formula

Nourishes the scalp

Check on Amazon

Wild Growth Light Oil Moisturizer

Energizes the scalp

Clean, all-natural scent

Container is very portable

Check on Amazon

Grow New Hair Treatment

Rejuvenates hair follicles

Provides all the vitamins, minerals, and protein your hair needs

Only need a small amount each time

Check on Amazon

Kesh King Herbal Ayurvedic Hair Oil

Safe to use

Activates weak hair roots

Helps prevent dandruff

Check on Amazon

The Mane Choice Hair Growth Oil 

Loaded with essential vitamins and biotin

Encourages hair growth from the roots

Reduces shedding and breakage

Check on Amazon
Before you buy: Things you have to consider and look for when buying oils for hair growth
Taking care of something as important to you as your hair requires some thought – especially when it concerns hair that's falling out or no longer growing.
That's one of the reasons why it's important to follow a few guidelines when choosing an oil to aid your hair growth. Moreover, hair growth oil comes in many forms. Castor oil, argan oil, and coconut oil are just some of the ingredients at the base of hair growth products.
But there are other considerations, too. Here's a quick look:
1. Ingredients
We'll go more in-depth about oils and their role in growing hair a bit later in this article. But for now, let's list some of the oils that have been proven to provide hair growth.
Castor oil
Castor oil is rich in omega-6 fatty acids that help accelerate hair growth, among many other benefits. Castor oil, in short, contains natural compounds that promote hair growth and contains Ricinoleic acid, an essential amino acid required by the body.
Keep in mind that there are three types of castor oil used for hair care: organic castor oil, Jamaican black castor oil, and hydrogenated castor oil. We'll take a closer look at each variety later.
Jojoba oil
Jojoba oil contains an omega-9 fatty acid that mimics human sebum (the natural oils produced by skin).
Rosemary oil
Rosemary oil increases the cellular metabolism in hair follicles to stimulate hair growth.
Tea Tree essential oil
Tea Tree improves scalp and hair health in various ways, including that it acts as an antimicrobial and antifungal agent thereby keeping you scalp clean and healthy.
Argan oil
Argan oil has many benefits and is great for people with dry or frizzy hair as it helps moisturize and condition the hair. It contains compounds called phenols and antiosidants that make your hair grow fast and strong.
Coconut oil
Coconut keeps your scalp healthy and is good for all hair types. It can help fight fungal infections, and calm itching and irritated scalp.
Baobab oil
Perhaps not as well-known as other oils, baobab oil has earned some hype as a hair growth stimulator. For one, it has a high vitamin content, including vitamins A, D, E, F, which work together to improve the elasticity of your hair.
Peppermint oil
Peppermint oil has also been shown to promote hair growth. It can help you deal with itching and irritation, and make your hair grow.
2. Hair Loss Type
To understand why you are losing hair, it helps to first understand what is going on with your scalp. There are 3 main phases that your hair may be in at any one time.
The Anagen Phase – growing hair, about 85% of the hair on your head
The Catagen Phase – growth slowing phase, lasts a couple of weeks and represents less than 5% of your hair
The Telogen Phase – a rest phase of up to 4 months, represents around 10% of your hair
So slow-growing hair would mean you have an issue with the anagen phase. If you experience lots of shedding, then you likely have an issue with the telogen phase.
The causes behind hair loss can be hard to elicit. This is why supplementing high-quality oils, vitamins, and minerals are important to help reverse any potential deficiencies or dermatological irritation.
3. Moisturizing
A good hair growth oil should have moisturizing qualities that nourish both hair and skin. Dry skin can increase local inflammation and injure hair follicles. At its worst, this can cause bald patches to appear where there simply are no active follicles.
4. Natural ingredients
Avoid harsh chemical additives and synthetic ingredients whenever possible. They may damage hair and cause adverse skin and scalp reactions.
Many of the natural ingredients on our list have either anti-inflammatory properties or anti-bacterial action. If you suffer from an inflammatory skin condition, these products can help reduce the risk of scarring alopecia (hair loss).
5. Versatility
Many hair growth oils serve a variety of functions and may have other uses, such as a cleanser for the face, for overall skin health, etc. While it's not a necessity when choosing the hair growth oil you think is best for you, versatility is helpful.
Next, let's move on to the best oil for hair growth.
The 9 best oils for hair growth and thickness
What stands out about this hair oil:
A great mix of effective hair care ingredients
Utilizes caffeine and biotin in tandem
Gives great results in as fast a time as possible
Best hair oil for:
Men suffering from male pattern baldness.
Overview:
Caffeine, you ask? Yes, caffeine – albeit not in the same form that helps give you a kick-start each morning.
Caffeine, in white powder form, is used in oils (for beards and hair) to penetrate and stimulate hair roots. And it works for both men and women. In effect, caffeine blocks DHT that damages hair follicles and is partly responsible for male pattern baldness.
This brings up Essy's Natural Growth Hair Oil. For one, it's infused with caffeine but also includes all of the vitamins, nutrients, and antioxidants that stimulate longer and faster hair growth – including castor oil and biotin.
Not only does Natural Hair Growth Oil promotes hair growth, but it also makes thinning hair thicker, repairs split ends, and even helps to make your hair have a shinier look. You'll also like how it makes your hair feel smoother and stronger.
Natural Growth Hair Oil is non-paraben, non-sulfate, non-gluten, and its gentle formula isn't overly harsh on hair follicles or the scalp, so you don't have to worry about irritation and adverse reactions.
It also comes with a 100% money-back guarantee. If you're not satisfied, send it back for a full refund.
The good
Repairs and regrows hair

Natural ingredients

Gentle enough to use up to four times per week
The bad
May feel greasier than other oils
Bottom line
Essy's Natural Growth Hair Oil has a solid formula that promotes hair growth and healthy hair. Caffeine compounds help speed up hair growth, and this product ranks among the best oil for growth and thickness.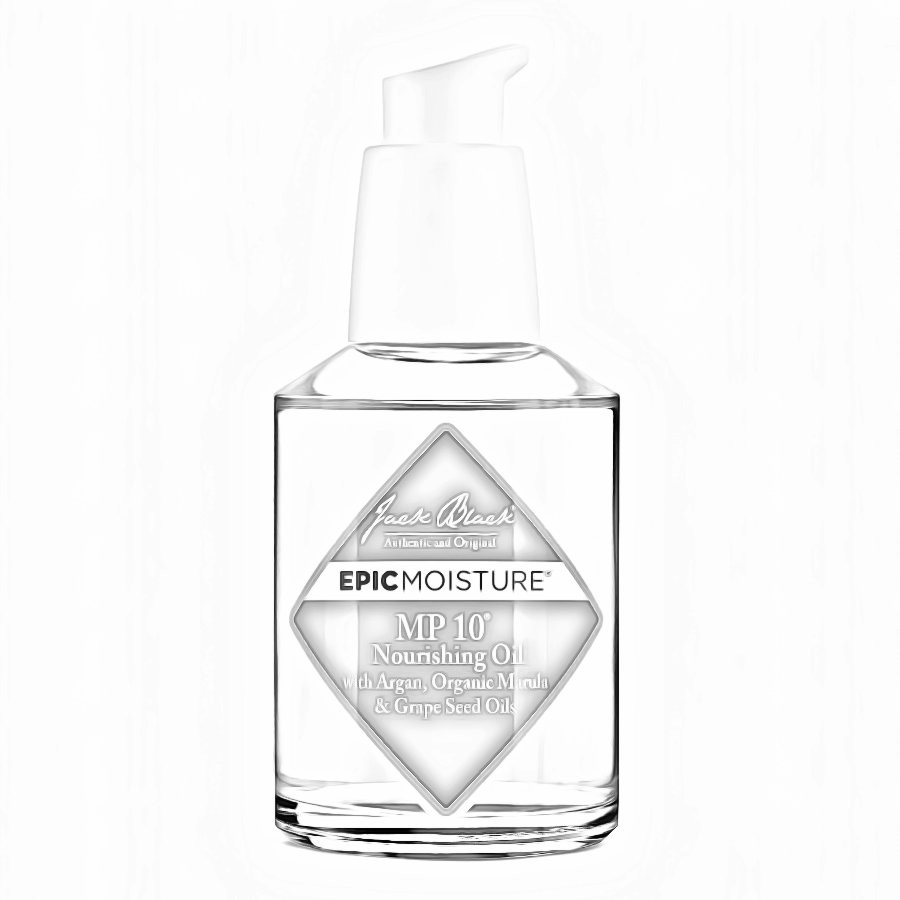 What stands out about this hair oil:
No less than 10 natural oils
Combats dry scalps and poor hair root health
Can double up as a shaving lubricant
Best hair oil for:
Guys who suffer from a dry scalp and brittle hair. Jack Black's solution does it's utmost to nourish your hair and roots at every level, giving your scalp the best chance at recovery and increased hair growth.
Overview:
Jack Black's Epic Moisture Nourishing Oil is another multi-tasking oil with benefits for hair growth and skin health. You can also use it as a conditioning, styling, or finishing tool for your hair.
The key ingredient in MP 10 is argan oil, and, in combination with plum seed, jojoba oil, and olive oil, it works to reduce frizziness while improving your hair's smoothness and shine.
The "10" in Epic Moisture's name stands for 10 natural oils that provide moisture, antioxidants, essential nutrients, and fatty acids to your hair and skin.
Among the other ingredients are watermelon seed oil, which nourishes and restores skin and hair, and baobab seed oil, which helps rejuvenate and repair skin, including your scalp.
What you won't find in Epic Moisture MP 10 are parabens, colorants, or alcohol, while all of its ingredients are certified organic (as well as dermatologist-tested).
For that matter, you can also use MP 10 for shaving, either for pre-shave preparation or as a stand-alone shaving oil, because it moisturizes and soothes skin. Or, you can use it as a conditioner and grooming aid for your beard or mustache.
Located in Carrollton, Texas, Jack Black is a big player on the men's grooming products scene with a wide range of quality products to back up its stellar reputation.
The good
Lightweight texture

Provides excellent hydration

Multiple uses
The bad
Some say the oil is too thin
Bottom line
Jack Black's Epic Moisture MP 10 does an excellent job of hydrating your hair to keep it healthy and growing. While it may be more expensive than some products, you get what you pay for in this case. Totally worth every peny.
What stands out about this hair oil:
100% Pure Castor Oil – nothing more, nothing less
Best hair oil for:
Men with sensitive skin who want to avoid the overwhelming mix of ingredients that come included in most cosmetics.
Overview:
Shiny Leaf's Organic Castor Oil is our pick for the absolute best product to gain the full benefits of castor oil on hair growth. And what benefit they are.
For one, castor oil is very safe and is unlikely ever to cause you problems. You can use it as a treatment or simply as a pre-shampoo hair and skin mask. Plus, it can be used to alleviate dandruff and encourage all sorts of other health and grooming benefits – such as improving the health of your skin and soothing irritated eyes.
Shiny Leaf is 100% pure, unrefined castor oil – no added fragrances, chemicals, or preservatives, just healthy, wholesome castor oil. It's also a Fair Trade product with a zero cruelty pledge and is totally vegan-friendly – so you can feel good about your purchase.
It is also certified by the USDA, which gives you a certain amount of confidence in the product. And a single bottle will last you a long time, too.
It's important to note that some people find pure castor oil a little too thick for their liking, and using it can feel weird at first. Plus, there is a slightly strange smell – to some noses, at least.
But if you can get past these small hiccups, your hair growth will get a serious boost, and the overall health and appearance of your hair will also benefit massively
The good
100% pure castor oil

USDA Certified

Great for hair growth and health
The bad
Some find castor oil a little too thick
Bottom line
A fantastic way to get the pure benefits of castor oil without breaking the bank or risking coming into contact with nasty chemicals.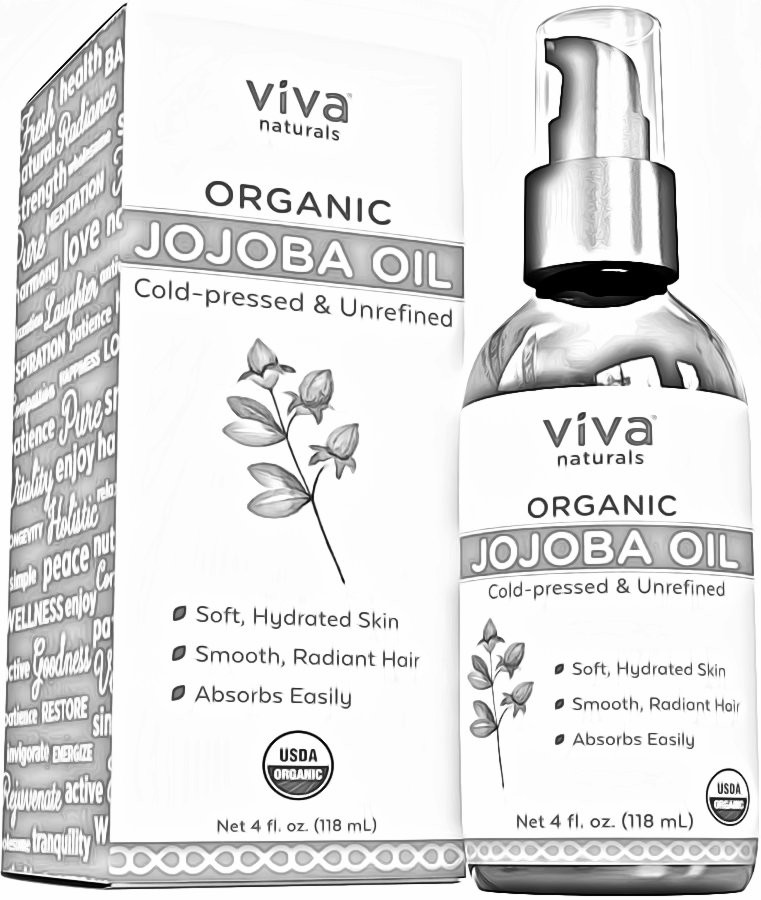 What stands out about this hair oil:
Unrefined Jojoba oil
Benefits are widely known now across the hair and skincare world
Untampered formulation gives the full spectrum of Jojoba
Best hair oil for:
Men with a dry and irritated scalp that requires gentle moisturizing action as well as anti-inflammatory properties.
Overview:
Viva Naturals Organic Jojoba Oil is another multi-purpose product that's great for healthy hair and hair growth. In this case, it's all about the moisture, and Viva Naturals' oil keeps your hair hydrated to keep it from becoming weak and brittle.
There are plenty of reasons to like this oil, including that it contains no additives and preservatives, has USDA approval, and is fragrance and hexane-free. But there's more, including that you can use it for skin care because, again, it's a great moisturizer.
It's also cold-pressed instead of refined from harsh chemicals. Cold pressing keeps the essential fatty acids in and preserves the oil's overall purity.
Viva Naturals gets its oil from the seeds of the jojoba shrub and, thanks to its refining processes, keeps it in its purest, most natural form.
While you can use Viva Naturals Organic Jojoba Oil on its own – and it comes in an easy-to-use pump spray bottle – you can also combine it with your favorite hair care product to bring moisture back to your hair while preventing it from becoming dry and brittle.
The good
Provides essential moisture to your hair and scalp

Multi-purpose

Organic ingredients
The bad
Some consumers prefer a dropper applicator rather than a spray pump
Bottom line
Viva Organics Organic Jojoba Oil ranks among the best hair growth oil for plenty of reasons, including that it helps revitalize and nourish hair while promoting hair growth. It also moisturizes your hair.
What stands out about this hair oil:
Multiple stimulating ingredients
Black castor oil and cayenne help promote a healthier scalp
Best hair oil for:
Those with shedding hair that seems stubborn in terms of gaining thickness. May also benefit those with a high hair breakage rate.
Overview:
You don't have the time to mess around with stuff that doesn't work if you suffer from thinning hair or hair loss.
Organic Hair Growth Oil by Thickness Maximizer feels your pain but has your back with its blend of organic ingredients – including Jamaican black castor oil, jojoba, argan oil, and more.
How does it work? By stimulating and nourishing hair follicles and the scalp and working to prevent hair loss while thickening hair, including weakened hair, may fall out due to overall hair loss or balding.
And, it certainly has all the ingredients – and more – that you'll find in a product marketed to prevent hair loss while thickening hair:
Argan oil – which helps prevent hair loss while promoting hair re-growth
Jamaican black castor oil – which increases blood flow to the scalp
Jojoba oil – which protects hair strands
Other ingredients include organic cayenne extract, rosehip, pomegranate extract, and organic spearmint. All of its ingredients are known to stimulate the scalp and increase blood circulation and increase hair growth while strengthening hair follicles.
To get the most from this oil, apply 2 to 3 drops to the affected area and gently massage it into your scalp. You can leave it in overnight, if you prefer, or leave it in for 30 minutes before showering. The recommended dosage is two to four times per week.
This product also comes with a 90-day customer satisfaction guarantee. If you don't notice results within the first three months of using the product, you'll get a full 100% money-back guarantee.
The good
Reduces the rate of thinning hair

Organic

Nourishes the scalp
Bottom line
Organic Hair Growth Oils by Hair Thickness Maximizer address the issue of thinning and receding hair. It has all the ingredients needed to strengthen and nourish hair and potentially promote hair growth.
There's no shortage of castor oil-based hair growth products, but the Majestic Wonder Oil ranks among the best of them. You'll like how your hair and skin feel after using it.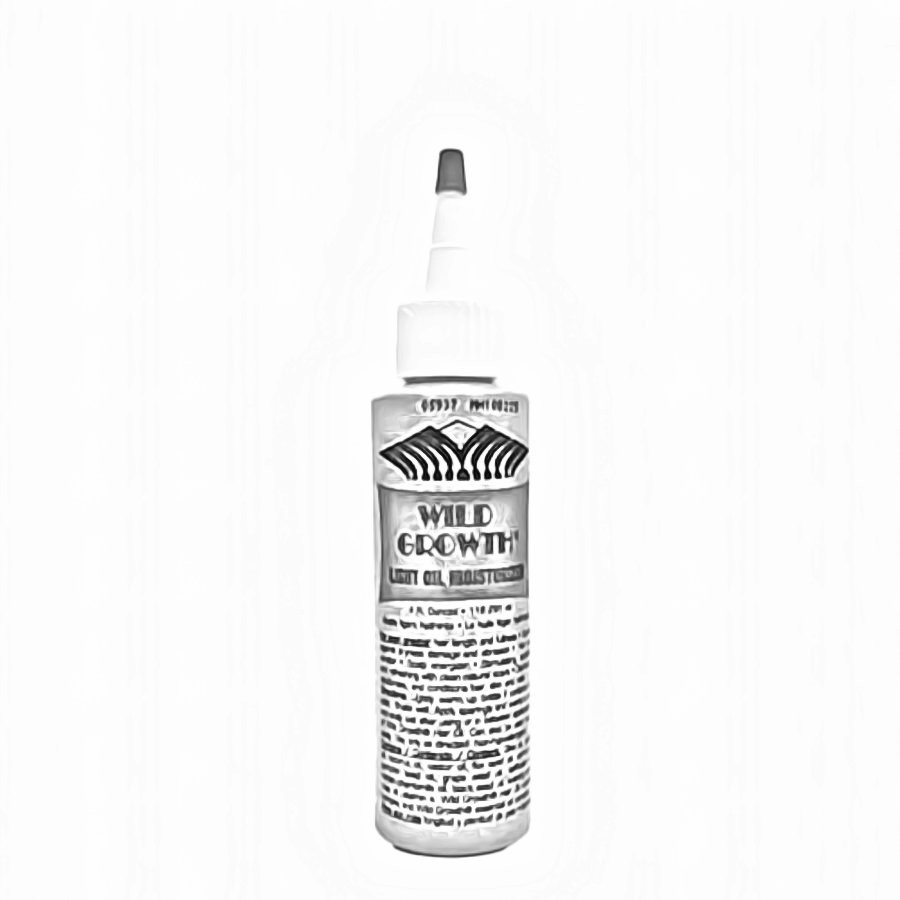 What stands out about this hair oil:
An all-star mix of hydrating natural oils
Packed with vitamins and minerals to support hair growth and development
Best hair oil for:
Those with lots of hair who want to make sure they apply right down to the scalp or for those looking to use small amounts to stimulate facial hair growth.
Overview:
Sometimes good things come in small packages. Like the Wild Growth Light Oil Moisturizer, for instance.
While it comes in only a relatively smaller 4-ounce bottle, this oil has everything you'd expect in a good hair growth product: castor oil, olive oil, coconut oil, grapeseed oil, etc.
We also like its smooth, non-greasy formula that's lightweight and has a clean, all-natural scent. Plus, it may come in a smaller bottle, but you don't need to use a lot of it to get the job done, so it should last you as long as other products.
The good
Energizes the scalp

Clean, all-natural scent

Container is very portable
Bottom line
There's nothing fancy about Wild Growth Light Oil Moisturizer other than many users have experienced positive hair growth results. A little of it goes a long way, and you'll like the way your scalp feels after you use it.

What stands out about this hair oil:
Moisturizing and nourishing ingredients
Calms and soothes irritated scalps
Extensive list of natural oils like Eleuthero (ginseng), clary sage and jojoba oil
Best hair oil for:
Men with visible, patchy hair loss. Many customers have found that hair thinning is reversed in as little as 3 weeks.
Overview:
Rejuvenation is a key part of the process in dealing with thinning hair. When hair follicles die out, after all, they don't come back.
Grow New Hair Treatment addresses this issue with a hair growth oil that rejuvenates and nourishes your scalp, hair, and follicles to keep your hair from thinning while allowing it to grow.
Grow New Hair's non-medicated formula includes helpful ingredients such as pumpkin seed, flaxseed, sea buckthorn (a good source of vitamins and antioxidants). The result is less hair breakage, which equals a fuller look.
Moreover, their ingredients come in their purest state; i.e., nothing goes to waste, and a small amount goes a long way. One bottle should last you at least three months.
Other important ingredients in Grow New Hair Treatment include jojoba oil, apricot kernel oil, avocado oil, green tea extract, and grapeseed oil.
All in all, it's a great blend of plant oils, essential oils, and herbal extracts. It provides all of the vitamins, protein, and minerals that your hair needs to stay healthy.
The good
Rejuvenates hair follicles

Provides all the vitamins, minerals, and protein your hair needs

A little goes a long way
The bad
May take time to see results
Bottom line
The generous list of natural ingredients found in this formula cannot be ignored. Applying a small amount of this powerhouse could make a big difference.
What stands out about this hair oil:
Bottle and comb design
Penetrates deep down into the roots for optimal oil delivery
Best hair oil for:
Those who feel like they have a high rate of hair shedding, this oil retains hair better than most.
Overview:
There's simply too much information available about Ayurvedic medicine to cover it all here. But it's one of the world's oldest holistic health practices and still practiced widely today.
Kesh King's Hair Oil borrows liberally from the Ayurvedic approach – which believes optimal health is attained through the balancing of mind, body, and spirit.
It consists of 16 pure kwath herbs that provide nutrition to matrix cells, which are tissue in human and animal bodies.
Kwath are herbs commonly used in Ayurvedic medicine.
Specifically, the Kesh King Hair Oil activates matrix cells that take the fiber out of weak hair while activating new hair fiber. It's a safe, perfectly harmless technique that helps hair become stronger, longer, and thicker.
Also, know that this hair oil is 100% patented Ayurvedic medicine and has no side effects. So, if you're looking for a bit of an alternative to "traditional" hair oils, you need to check out this oil.
You'll also notice less dandruff, premature graying, hair loss, and even less sleeplessness.
The good
Safe

Activates weak hair roots

Helps prevent dandruff
The bad
The scent isn't for everyone
Bottom line
Kesh King's Herbal Ayurvedic Hair Oil has a lot going for it, including the positive review of many, many consumers. You'll notice new hair growth over time, but also that your hair is softer and manageable.
What stands out about this hair oil:
Contains essential minerals and biotin
Makes sure any deficiencies which may be contributing to your hair loss are treated
Best hair oil for:
Those who have used other oils but not seen the benefit they were hoping for – this multi-angle formulation should help.
Overview:
Mane Choice packs many vitamins into its hair growth oil, all to spur hair growth and slow hair loss.
Mane Choice infuses its hair care products with vitamins and essential nutrients such as vitamins A, B, C, D, and E, and biotin and others to help users get healthy, beautiful hair.
One of the primary goals of Mane Choice is to stimulate natural hair growth from the roots. The multi-vitamin formula is designed to support hair retention, i.e., you won't lose what you already have, and the oil reduces shedding and breakage common to hair loss.
The oil's natural oil blend isn't greasy and helps nourish and hydrate the hair and scalp to aid the rejuvenation and revitalization of damaged hair.
The Mane Choice crew says you can apply its hair growth oil to damp or dry hair. Massage it directly but gently to the scalp, and don't rinse it out. Use it as often as needed, but it's safe to apply daily.
The good
Gentle multi-vitamin formula

Stimulates growth from hair's roots

Reduces shedding and breakage
The bad
Some say it goes on a bit heavy
Bottom line
Mane Choice's hair growth oil helps stimulate hair growth while reducing the shedding and breakage that's characteristic of hair loss, thanks to a formula packed with vitamins.
How to apply oil to your hair (A simple, illustrated guide)
There's more to applying oil to your hair than simply placing a few drops in your hands or on your hair and then rubbing them in vigorously. Keep the following steps in mind as you prepare to apply your oil:
1. Prepare your hair
There's no hard-and-fast rule when it comes to getting your hair ready for oiling – other than combing or brushing it first to prevent tangling and a messy oil application. Plus it helps the oil penetrate better.
Meanwhile, it's your choice as to whether your hair is clean or dirty; some say that oiling works best for hair that's already slightly oily (or greasy), while others claim that the best time to apply oil is right after you've shampooed your hair.
Our suggestion is to try it both ways to see, which produces the best results for you.
2. Protect your area
This is an important step, as well, because there's a good chance that you'll make a mess, especially if you're new to the process. So, spread old towels or paper towels in the area in which you're going to apply the oil – especially table surfaces and floors.
Note: If you're going to keep your oil on overnight, it's a good idea to protect your pillow and pillowcase with a covering.
3. Concentrate on the roots and scalp
After placing a small amount of oil in your hand (or whatever amount recommended by the manufacturer), use your fingertips to work the oil into your scalp and onto the hair's roots. Use a massaging motion to stimulate the scalp.
There's no need to rush; make sure that you cover your entire scalp and enjoy the massaging sensation, as well the feel of the oil on your hair.
Also, make sure that you don't massage too hard but use soft, circular motions instead. Massaging with too much force may damage hair roots and cause hair to break. It's a massage, you're not performing an exorcism on yourself.
4. Never apply more than the recommended amount
It's tempting to use more oil than recommended if your hair is longer but only add more oil if a section of your hair and scalp needs it. Besides, using too much oil may make an unwanted mess.
5. Heat the oil
Warm oil does a better job of penetrating the hair and scalp (and also feels good). Simply put a bowl of oil in the microwave for up to 10 seconds to warm it. However, don't leave it for too long, as excessive heat will damage the oil's nutrients – plus it could burn you terribly if it's too hot.
6. Know your hair type
Many hair oils work for all hair types, but it's a good idea to find an oil suitable for your type – whether it's dry, frizzy, or oil. Choose your oil wisely if there's a specific hair issue you want to target.
7. Let it soak
A common mistake made by people new to oiling is washing their hair immediately after applying oil. Instead, let it sit for a while, from 15 minutes to an hour (if you have the time).
Doing so allows the oil to penetrate your scalp and hair follicles while fully releasing their nutrients.
8. Don't forget the back of your head
Don't neglect the back of your head when massaging in your oil, including the hair behind your ears and the hair at the nape of your neck.
Best types of oil for hair growth
Let's dig a bit deeper into the oils that are good for hair growth. Again, it's important to read labels to make sure that you know what oils are in your hair growth product and, remember, what works for you may not work for someone else.
The good news is that you can always try something else.
However, before we get into specific oils, let's take a minute to talk about carrier oils and essential oils. Hair growth oils fit into thiswith category.
Carrier oil
Carrier oils are often used with essential oils to carry the essential oil to your scalp. Carrier oils are often derived from nuts and extracted through methods such as cold-pressing, and moisturize, seal, strengthen, and nourish hair.
Common carrier oils include castor, jojoba, olive, coconut, grapeseed, sweet almond, and argan.
Essential oil
Essential oils are more concentrated than carrier oils and, in most cases, must be diluted with a carrier oil or water for any use in which they come in contact with the skin. Essential oils come directly from plants through a distillation process.
Examples of essential oils include peppermint, lavender, lemongrass, sweet orange, and grapefruit.
Here's a breakdown of carrier and essential oils commonly found in hair growth products:
Castor oil
Castor oil works, in part, by inhibiting a hormone called prostaglandin (PGD2), commonly found in people who experience hair loss. The result is reduced hair loss and increased growth, although clinical evidence is a bit limited yet.
There are three primary types of castor oil found in hair growth products:
Organic cold-pressed castor oil – This type of oil is extracted from the castor seed with no heat involved in the extraction process. Cold-pressing ensures that there's no degradation of the seed's nutrients.
Jamaican black castor oil – Jamaican castor oil gets its name from its black color, which comes from the ashes of roasted castor seeds added to the oil. The seeds go through a roasting process before being pressed for their oil.
Hydrogenated castor oil – Also known as castor wax, you'll find hydrogenated castor oil primarily in cosmetics, varnishes, and polishes.
Coconut oil
Coconut oil counters hair loss by acting as an anti-inflammatory on the scalp and has natural anti-bacterial and anti-fungal properties. It also acts as a great moisturizer, but its anti-inflammatory qualities help set it apart.
Argan oil
Produced from the kernels of the argan tree, argan oil has antioxidants that also work to reduce inflammation on the scalp while helping skin to renew faster.
It's expensive, but make sure you aren't buying a cheap version that doesn't provide the same medicinal effects.
Olive oil
Olive oil has anti-inflammatory qualities that aid scalp health and reduce dandruff. It's also rich in vitamin E, an important antioxidant for hair growth.
Avocado oil
Avocado oil serves a similar purpose as olive oil in that its fatty acids work well to combat oxidative damage to the hair and scalp (while also improving overall hair quality). Avocado oil may also inhibit the action of DHT, which means less inflammation on the scalp.
Lavender oil
Studies show that lavender oil generates the growth of cells and reduces stress, which may help speed up hair growth.
Rosemary oil
Rosemary oil helps improve both hair growth and thickness because of its ability to improve cell generation.
Cedarwood essential oil
Cedarwood oil balances the oil-producing glands in the scalp and also has antifungal and antibacterial qualities that can help treat conditions that lead to hair loss or dandruff.
When mixed with lavender and rosemary, cedarwood helps reduce hair loss for people who suffer from alopecia – plus it smells incredibly nice.
Peppermint oil
Peppermint oil increases circulation wherever it's applied to the scalp and can help promote hair growth during the anagen (growing) phase. It can also increase the number of hair follicles, follicle depth, and overall hair growth.
Baobab oil
Baobab oil has a high vitamin content that's said to help stimulate hair growth. It includes vitamins A, D, E, and F, which contribute to overall hair health.
Horsetail plant oil
Horsetail Plant Oil contains silica, which some studies show improves hair growth speed and strength. It may also boost circulation to the scalp while improving overall hair growth.
A quick word about minoxidil
Anyone who has looked into hair growth products probably has heard of Minoxidil. Also known as Rogaine, minoxidil is one of only two (the other is Propecia) hair growth treatments approved by the FDA.
Minoxidil works by widening blood vessels, which stimulates hair follicles to grow wherever it's applied. By widening blood vessels, minoxidil allows more oxygen, nutrients, and blood to reach hair follicles.
Minoxidil's initial purpose was to treat high blood pressure, but one of its interesting – and later helpful – side effects was that it promoted hair growth all over the body.
Minoxidil comes in liquid or foam and is safe for daily use.
What you need to know about hair loss
Hair loss is a very common complaint for both men and women around the world. Research has shown that 50% of both sexes will experience hair loss by the time they are 50.[1]
You don't have to look far to realize that men take the brunt of this burden, and seemingly much earlier in life as well. This isn't great for us guys as losing or thinning of hair is not only distressing to some but can impact self-esteem and confidence.[2]
Considering the worldwide need for products and information regarding slowing or stopping hair loss, there is naturally a lot of confusion and misinformation surrounding the subject.
Common causes of hair loss
The most common form of hair loss is by far androgenetic alopecia, otherwise known as male pattern baldness.[3]
Despite this, it remains a challenge for dermatologists to treat. As male pattern baldness is the cause in more than 50% of cases, alternative causes, or contributing factors to hair loss are often overlooked. This can lead men down a path of mistreatment for years, wondering why specialist medications or hair growth oils don't work for them.
Many dermatologists still doubt biotin's potential benefit in reducing hair loss, for example, despite widespread use for hair and nail strength.
A review of all the available scientific research on the subject shows there have been almost 20 high-quality studies into the effect of biotin on hair. Each found that supplementation of biotin led to improved hair and nail growth.
But what are the chances you have a biotin deficiency?
This is the reason for so much misinformation surrounding hair loss. It is known in the medical community that bacteria in your gut make large amounts of biotin every day – more than your body needs. So for a long time, it was assumed that biotin deficiency was very rare.
When scientists studied over 500 patients, they found something fairly surprising[4]: Not only were 38% of the participants found to be completely deficient in biotin (<100ng/L), 49% of participants were in a marginal state. That is, they were close to having a clinical biotin deficiency.
Of all these patients who experienced hair loss, only 13% have a completely normal biotin level. Therefore, it is clear that experimenting with biotin products is something all men with hair loss will want to try.
If the doctors are sending out the wrong message about some treatments and supplements, no wonder the general public is getting confused as well.
To help guide our readers, we have compiled a list of the most common hair loss myths and either debunked or confirmed them based on currently available research.
Top 10 hair loss myths
Minoxidil myths are potentially the most widespread. Being one of only two FDA approved hair loss medications means there is plenty of discussion and misinformation around the internet.
Minoxidil is available as a 2%, twice daily solution and as a 5% once-daily foam. Several studies have shown that either method of application is as good as the other.[5]
Despite the proven benefits of the drug, we still do not know exactly how it works. What we do know is that it increases hair growth rate, hair follicle diameter, and also lengthen the anagen phase of the hair life cycle.[6]
Minoxidil myths
Myth 1 – Using minoxidil can make hair loss worse for some people
Reading through forums and advice online, you may have come across panicked Minoxidil users claiming that their hair is falling out faster than ever.
In fact, this phenomenon has actually been shown to be true in several studies, so what is going on?[7] Well, Minoxidil treats hair loss, it doesn't make things worse. What men are actually seeing in the shower and on their pillow is increased hair shedding.
Specifically hair in the telogen phase being moved to the anagen phase by the medication, ending up in the release of telogen hairs. You can think of it as your scalp gearing up to grow a new head of hair – it simply makes room for the new growth.
We can understand how this myth has grown – not everyone experiences noticeable amounts of shedding. Either way, the hair will come back thicker and denser than before. Just don't make the mistake of starting and stopping the medication out of panic.
Myth 2 – Minoxidil only works when you use it
A bit like skin beauty treatments, some believe that when you stop using minoxidil, your hair begins to thin and fall out, returning your scalp to square one.
Whilst hair loss is a long-term, progressive condition, you don't have to be worried about being 'married to minoxidil.'
There is some truth in that if you want to see continued extra hair growth and continuing increases in thickness, then you will have to carry on taking the medication. For some men with severe hair loss, minoxidil use is simply holding further hair loss at bay and has to be used for the length of time the man wishes to keep his hair.
For the majority of men, however, more minoxidil use equals more hair restoration and growth. Stopping the medication will not result in a sudden loss of the hair gained during treatment. To ensure this is the result you have, minoxidil use is recommended for 3 months after you have reached a point you are happy with.[8]
Myth 3 – Minoxidil just doesn't work for me
Whilst some men may notice shedding, others simply don't notice any difference whatsoever. In fact, there are plenty of patients who use minoxidil who don't see an effect until 4 to 6 months after treatment.
When we think about the life cycle of hair and how long it takes to grow from stage to stage, it starts to make sense. The cycle is typically thought of as being around 3 months, with treatment required through 2-3 cycles before any impact is seen.
When thought about in this way, it's a bit easier to see why some hair loss experts recommend using minoxidil for a full year before deciding whether it is effective.[9]
Vitamin and mineral supplement myths
Vitamin and mineral supplements form the backbone of many cosmetics and dermatology therapeutics. They are an important addition as the general population is not tested for their deficiency, which can be brought on by a whole range of medical conditions and even mental health concerns as simple as stress.
In the US, at least two thirds of dermatologists recommend supplementing with vitamins and minerals to combat hair loss.
Myth 4 – Zinc is a vital part of preventing hair loss
We already know from human biology that Zinc is important in the normal functioning of hair follicles. However, zinc supplementation in healthy individuals may not bring about any noticeable benefits.
The majority of studies have found that there is a correlation between low zinc levels and a type of hair loss called alopecia areata.[10] When zinc levels are restored in men with low levels, there is an increase in growth of just over 60%.
But who has low zinc levels?
This tends to occur in the elderly, i.e., those over 75. But there are cases where younger men can suffer from the deficiency as well.
A poor diet consisting of junk food and too much alcohol can drive down zinc levels and promote hair loss.[11]
Myth 5 – Iron increases hair growth
The role of iron in hair loss has yet to be confirmed by research. The majority of studies focus on women with low blood ferritin levels and female pattern balding. There is little written about men and much is left to be decided.
Myth 6 – Biotin is vital to stop excess hair shedding
This is another case where treating the deficiency is what reverses the signs of hair loss in men, along with strengthening nails and nourishing skin. As discussed earlier in this article, the confusion is that biotin deficiency is underestimated by the dermatology community.[4]
Many factors can drag down your biotin levels and start inducing hair loss.
Do you down raw egg whites before heading to the gym? Those egg whites block biotin absorption and could be pushing you into a biotin malabsorptive syndrome.[12]
Do you take isotretinoin for acne? That drug can cause 'telogen effluvium,' a condition where your hair is continuously pushed out every few weeks to make room for new hair growth.[13]
Reassuringly, studies conducted in this area all reach the same conclusion: the risks and dangers of biotin supplementation are minimal with no documented overdose syndrome. Try it and if it works for you add it into your hair treatment regimen.
Topical Treatment Myths
Whilst there are plenty of good options for natural remedies and support for your hair growth the internet is full of untested ideas and recipes. Fortunately, most of these concoctions will at worst do nothing and tend to not be damaging to hair. But why waste your money when you could be spending it on something that works?
Myth 7 – If it's natural, it must be good for my hair
There have been many studies done on natural ingredients, but as always, the studies are limited due to the cheap, unlicensed nature of naturally occurring products.
Onion juice is an unlikely example that shows promise. Over 80% of participants in one study saw an improvement in hair regrowth after just six weeks of applying the juice twice a day.[14]
One of the few solid studies looking at natural ingredients compared rosemary oil with prescription-strength minoxidil, specifically looking at male pattern baldness. After 3 and 6 months of measurements, there was no noticeable difference in the hair growth between the two treatments.
It is thought that rosemary oil draws blood flow closer to the surface of the scalp, giving you healthier and longer-lasting hair.[15] There are now preliminary studies suggesting that combining rosemary oil and minoxidil may reduce the amount of time you have to wait before visible results occur on your scalp.
So what natural ingredients have no scientific evidence to support their claims? Before we give you the list, bear in mind this isn't us saying there is no anecdotal evidence or us saying they don't work. Just simply at this time, there have been no controlled research studies published.
Ingredients include but are not limited to:
Basil extract
Egg whites (remember uncooked blocks biotin!)
Aloe vera
Ginger
Licorice root
So when you are looking at natural ingredients for your hair, remember that it is best to stick with reputable and well-reviewed products. There is scant scientific evidence to rely on, so for many ingredients, we have to look to the hair loss community in order to find out what works and what doesn't.
Looking after your hair
Humans and differing cultures have had hair care regimens since the beginning of time. With this history comes a long list of cultural myths and old wives' tales that have become mixed up with modern science.
Myth 8 – Too much washing pulls your hair out
Another understandable assumption, many men think that the physical forces put on hair encourage it to fall out. But there isn't actually any evidence to support this claim.
As it stands, we already lose up to 150 hairs a day on average. Naturally, when these hairs come away from the root, they are still caught up in the rest of our hair.
Current understanding is simply that the act of washing pulls out a day's worth of lost hair in one go, either into the shower or onto a towel afterward. As this looks like a lot of hair loss, especially to someone concerned about hair loss and thinning, it is assumed that hair washing must be the cause.
Myth 9 – Too much hair combing or brushing pulls hair out
You can see where we are going with this. Anyone who uses a comb or brush will occasionally feel it pull on their hair. But does this mean that it is contributing to your hair loss?
The facts are a bit less clear with this one.
Several studies have concluded that any assumed hair loss is simply from the breakage of fragile hair rather than actual hair loss from the root up.
A small study on women-only found that increased bruising did indeed increase hair loss. However, this was a female-only study with a small sample size, so the results have to be taken with a grain of salt.[16]
Some research has pointed in the opposite direction. Again a small sample size, the paper suggested that brushing actually promotes hair growth by promoting the release of hair follicle growth factors.[17]
So is it a myth or not?
It's simply too early to tell but based on the information available common sense should prevail.
If you do comb or brush your hair regularly, keep it within reasonable limits, like when you wake up, after a shower, and just before you head out the door. If you find your hair messy and tangled, use a conditioner when washing so that when you do come to brush your hair, it doesn't get stuck on the brush and get pulled out. It is hard to imagine that gently combing wet, conditioned hair will increase the rate of hair loss.
Myth 10 – Using heated straighteners and chemical alternatives are bad for hair
The Idea of staying natural is wise when we live in a world full of potentially toxic, unnatural ingredients. For many men, straightening is not something that we do often, if ever. But fashions come and go, as do hair care practices across cultures and ethnicities.
Chemical straightening, for example, is more common amongst those of African descent whilst heated straighteners are more commonly used by Caucasians.
Unfortunately, findings suggest that this is less of a myth and more of a truth. Several studies have shown that direct use of heat to straighten out hair can damage and break hair.[18]
Using chemicals to rearrange the bonds that hold curls and kinks in shape can reduce the strength and staying power of hair by up to 30%.[19]
To put the final nail in the coffin, it can take up to two years for your hair to recover fully from damaged and broken hair.[19]
Sometimes we want to use products like straighteners when others simply won't achieve the look we want. It bears to keep in mind the damage that continued use of these options can do to the longevity of our locks. If you are still not swayed, just bear in mind that if you already have fragile hair, it will become less and less tolerant of both heat and chemicals as you age.[20]
Our method for choosing our best hair growth oils
There are plenty of hair regrowth oils that make lofty claims, so you need to be careful and vigilant when weeding out the "snake oil" from the real thing.
We paid close attention to labels, ingredients, and the reviews of others when determining our list of the best oils for hair growth and thickness. We also studied each company's reputation – a company with a good reputation and spotless record is less likely to sell you low-quality stuff..
Other considerations include price – we try to provide a wide range of products – ease of use, and whether potentially harmful chemicals or other additives are part of the formula (which brings us, again, back to the importance of ingredients).
Overall, we think that we've provided a list of hair growth products that you'll find beneficial.
Conclusion
Have you tried any of the hair growth oils listed here? Or, do you use one that's not on our list but has provided good results?
As always, we welcome your feedback and suggestions and would love to hear from you!
---
References
Olsen E. Androgenetic alopecia. In: Olsen E, ed. Disorders of hair growth: Diagnosis and treatment. New York, New York: McGraw-Hill; 1994:257.
Cash TF. The psychosocial consequences of androgenetic alopecia: A review of the research literature. Br J Dermatol. 1999;141(3):398-405.
Lolli F, Pallotti F, Rossi A, Fortuna MC, Caro G, Lenzi A, Sansone A, Lombardo F. Androgenetic alopecia: a review. Endocrine. 2017 Jul;57(1):9-17. doi: 10.1007/s12020-017-1280-y. Epub 2017 Mar 28. PMID: 28349362.
A Review of the Use of Biotin for Hair Loss. Patel DP, Swink SM, Castelo-Soccio L, Skin Appendage Disord. 2017 Aug; 3(3):166-169.
Lucky AW, Piacquadio DJ, Ditre CM, et al. A randomized, placebo-controlled trial of 5% and 2% topical minoxidil solutions in the treatment of female pattern hair loss. J Am Acad Dermatol. 2004;50(4):541-553.
Messenger AG, Rundegren J. Minoxidil: Mechanisms of action on hair growth. Br J Dermatol. 2004;150(2):186-194.
Olsen EA, Messenger AG, Shapiro J, et al. Evaluation and treatment of male and female pattern hair loss. J Am Acad Dermatol. 2005;52(2):301-311.
Khumalo NP, Ngwanya RM. Traction alopecia: 2% topical minoxidil shows promise. report of two cases. J Eur Acad Dermatol Venereol. 2007;21(3):433-434.
Olsen EA, Messenger AG, Shapiro J, et al. Evaluation and treatment of male and female pattern hair loss. J Am Acad Dermatol. 2005;52(2):301-311.
Park H, Kim CW, Kim SS, Park CW. The therapeutic effect and the changed serum zinc level after zinc supplementation in alopecia areata patients who had a low serum zinc level. Ann Dermatol. 2009;21(2):142-146.
Corbo MD, Lam J. Zinc deficiency and its management in the pediatric population: A literature review and proposed etiologic classification. J Am Acad Dermatol. 2013;69(4):616-624.e1.
Mock D. Biotin. In: Brown M, ed. Present knowledge in nutrition. International Life Science Institute – Nutrition Foundation; 1989:189-207.
Castro-Gago M, Gomez-Lado C, Eiris-Punal J, Diaz-Mayo I, Castineiras-Ramos DE. Serum biotinidase activity in children treated with valproic acid and carbamazepine. J Child Neurol. 2010;25(1):32-35.
Sharquie K, Al-Obaidi H. Onion juice (allium cepa L.), a new topical treatment for alopecia areata. J Dermatol. 2002;29(6):343-344, 345, 346
Panahi Y, Taghizadeh M, Marzony E, Sahebkar A. Rosemary oil vs minoxidil 2% for the treatment of androgenetic alopecia: A randomized comparative trial. Skinmed. 2015;13(1):15-21.
Kiderman A, Gur I, Ever-Hadani P. The effect of brushing on hair loss in women. J Dermatolog Treat. 2009;20(3):152-155.
Heymann WR. Epidermal growth factor receptor inhibitors and hair. J Am Acad Dermatol. 2008;58(4):642-643.
Mirmirani P. Ceramic flat irons: Improper use leading to acquired trichorrhexis nodosa. J Am Acad Dermatol. 2010;62(1):145-147.
Price V. Structural anomalies of the hair shaft. In: Orfanos C, Happle R, eds. Hair and hair diseases. 1st ed. Springer Berlin Heidelberg; 1990:363-422.
Trüeb RM. Aging of hair. J Cosmet Dermatol. 2005;4(2):60-72.