6 Best Electric Head Shavers for a Heavenly Head Shave
This post may contain affiliate links. Learn more.
There's nothing quite as striking as a smoothly shaved head, especially a well-oiled one on a sunny day. Everybody just notices you! But at the same time, there's nothing quite as annoying as keeping a head smoothly shaved. Because of all the attention it gets, it's very easy for people to notice when you're not doing it right.
What's a guy to do? Get an electric head shaver, that's what.
In a hurry? Here are our top picks:
Remington HC4250 Shortcut Pro Self-Haircut Kit
In general, most electric shavers are very easy to use. Some, like our #2 pick, the Remington HC4250 are practically foolproof.
Yes, it is possible to get a smooth, clean head shave from an electric shaver; you just need a good one.
If it has quality blades, enough power, and a safety attachment to it, it can get the job done just as well as a razor without cuts or razor burn.
This review will highlight 6 of the best. And along the way, we'll also talk about:
Types of electric head shavers
Tips for getting the most out of your electric shaver
Quick Summary
<!—INSERT CODE BELOW—>

Best for Professionals

Wahl Professional 5-Star Finishing Tool (8164)

Designed for extra close cuts

Great battery life

Lightweight

Check on Amazon

Best for Home Use

Remington HC4250 Shortcut Pro Self-Haircut Kit

Excellent blades

User-friendly design

Comes with accessories

Check on Amazon

Best for Sensitive Skin

Braun Series 9 (9370cc)

Clean & Charge station

One of the best shavers for sensitive skin

Durable design

Check on Amazon

Andis ProFoil Shaver (17150)

Lightweight

Great price

Hypoallergenic titanium foil head

Check on Amazon

Conair For Men Even Cut Dual Blade Clipper

Smart dual blade system

Easy to use

Comes with accessories

Check on Amazon

Headblade ATX All Terrain Head Razor

Its unique design grabs attention

Quality blades that make shaving easier

Offers a clean, non-irritating shave

Check on Amazon
Before you buy: 5 Things to consider before picking an electric head shaver
We've already compiled our own list of the best electric head shavers to help jump-start your search.
But whether you're choosing a product from among our picks or browsing the shelves of your local department store, there are certain key things you want to look for in an electric shaver.
Skill level
Are you a professional barber? Or a do-it-yourself head shaver with years of experience? Or maybe you're new to this whole thing and just want to try self-shaving to save time and money?
No matter what your experience and skill level – whether you shave like an artist or a one-armed drunk man – there's an electric head shaver out there for you.
But that's the thing: you have to know who each particular product is made for and pick the one that's the best fit for you.
For instance, our #1 pick is best suited for pros who know their way around a scalp, while our #2 pick is much easier to use and more newbie-friendly.
Which one is better for your needs? That's on you to decide.
Ergonomics and design
Another big part of a shaver's usability is its ergonomics. A shaver with good ergonomics feels better in your hand, which can appeal to both veterans and brand new bald guys alike. It is comfortable in the hand, making it easy for you to use for extended period without wrist or hand pain, especially if you're a professional.
That being said, that comfortable grip does come at a cost. At times, it's an increased price tag, like with our #3 pick. It's the sleekest and contoured shaver by far, but also the most expensive.
But there's functionality to consider too. For example, our #5 pick has a design that makes it very easy to use for bros shaving their own head at home, but at the same time makes it less than ideal for actual barbers.
Then there are picks like #4, which have a simple, straightforward, no-frills design that definitely won't wow anyone – but won't tick you off either.
Waterproofing
Are you a shower shaver?
Then you better pay attention to each shaver's waterproofing level. Because electric head shavers range from completely waterproof, like our #3 pick, to not waterproof at all, like #4.
The former is perfect for shaving in the shower, while the latter can't handle wet shaves at all, even if it's just an over-the-sink shave on wet skin.
Keep in mind that waterproof shavers are also easier to clean since you can simply run them under the sink – or place them on their cleaning stand.
Durability
When it comes to durability, there's a lot of variance in the electric shaver world.
Some products will last you forever without changing the blades. At the same time, others will require you to change the blades or foils as often as every few weeks.
Other shavers will keep kicking for 5 or 10 years before they break down, like the Braun Series 9, while others will be lucky to make it a year.
But in both cases, it's a trade-off. Because to get the absolute closest shave, you'll have to replace your blades fairly often – and that costs. And to get an ultra-durable shaver body that lasts forever, you'll also have to pay.
For some, it's worth the price. For others, it's not. Only you can decide which camp you're in, but this guide will help you make the right choice.
Price
There are head shavers that range from $5 to $300. On one level, navigating between them is simply a matter of raw economics of budget. You can afford what you can afford – or what you're willing to spend.
But there's also the issue of value.
Sometimes a cheap product is of terrible value, because it either doesn't do what you need it to or has to be constantly replaced.
On the other hand, sometimes the most expensive product is actually the best value in the long run since it works better and lasts longer.
Fortunately for you, all of our picks provide a good value and come in at several different price points, so there's something for every budget.
The 6 best electric head shavers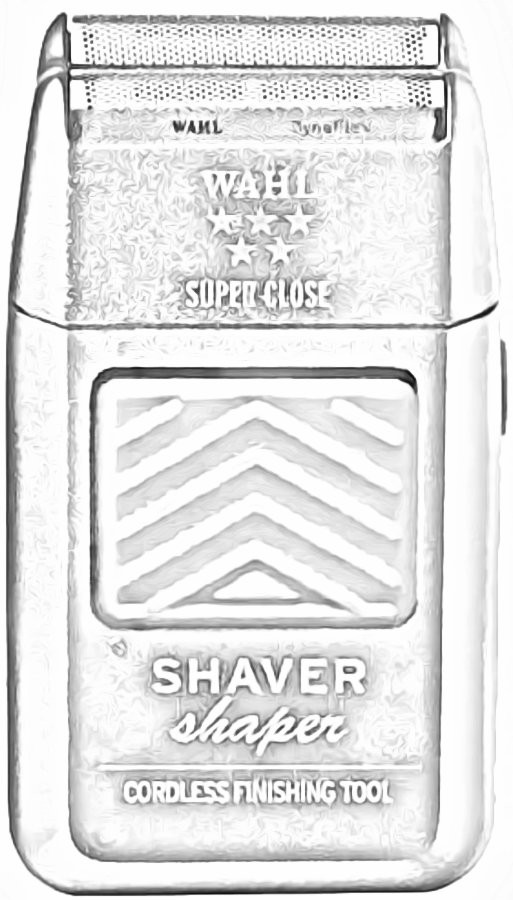 Best features:
Designed for very close cuts
90-minute battery life
Comes with a charging dock
Best electric head shaver for professional use
Best electric head shaver for:
Professionals who want to give the best, closest cuts
Overview
A lot of barbers are content with any ol' shaver. Just grab what's most convenient, or affordable, and use it 'til the wheels – or blades – come off. Sure, it may not give the best possible shave, but what the heck, it gets the job done.
Others just stick with a traditional or straight razor. And hey, there's nothing wrong with that.
But you're different. Because you understand that an electric shaver isn't just a fancy toy – it's a tool of your craft. It's a worthy addition to your toolbox and not one to be made on a whim.
After all, the more efficient your shaver is, the more quickly you can work. The closer and smoother it cuts, the more satisfied your clients will be, leading to plenty of repeat business.
And that's where the Wahl Professional 5-Star Finale Finishing Tool comes in.
While several of the shavers on our list use hypoallergenic foils, this is the only one with foils made of gold, which is something of a signature of the Wahl brand.
Because gold is a softer, less abrasive metal, it allows for the closest possible shave – and yet it won't irritate the skin. This is the closest thing to shaving your head in luxury.
In short, the Finale cuts closer than most electric shavers, and can even be compared with a traditional razor. But you don't have to worry about razor bumps or burn when you use it.
Now, this device is essentially an upgraded version of Wahl's very popular Shaver Shaper. And the main upgrades come in the way of its motor and battery.
A single charge gives you a whopping 90 minutes of use, which is the best battery life on our list. There's even a convenient charging station to set it on between sessions, and since the battery is lithium-ion, it'll last you a long time without wearing down or dying.
The shaver uses a rotary motor, which, as you probably know, is the more powerful type of motor used in shavers and clippers. And yet the Finale's form factor is still pretty small, at 4.6" long and weighing only 5.8 oz. Size really doesn't matter sometimes you see, as long as it gets the job done.
There are a couple of drawbacks we want to point out, though. In fact, this shaver's negatives sort of stem from its positives.
Those soft gold foils that we highlighted, which make those smooth and irritation-free shaves possible, can sometimes be a little too soft.
If you don't handle them properly, that is.
Push down too hard when shaving or get a little too rough when cleaning, and they can break.
Of course, they can be easily replaced, but you don't want to be doing that all the time. So make sure to treat them properly.
And in general, these are professional's tools. If that's you, then the Wahl 5-Star Finale is one of the best and closest head shavers you can get.
But if you're just an average guy trying to shave your head in your bathroom mirror, then some of our other picks, especially #2 and #3, will be better suited to your needs.
Pros
Soft, hypoallergenic gold foils give you the closest electric shaver cut possible, without irritating the skin

Best battery life in its class, at 90 minutes of usage time per charge, and an included charging station

One of the best head shavers for hair care professionals; both you and your clients will love them
Cons
Gold foils can be fragile if not used/cleaned properly
Bottom line
Are you a professional barber or stylist looking for that next-level, specialized tool to add to your arsenal? These are an excellent choice. But if you're just a dude trying to cut his own hair, check out some of our other picks.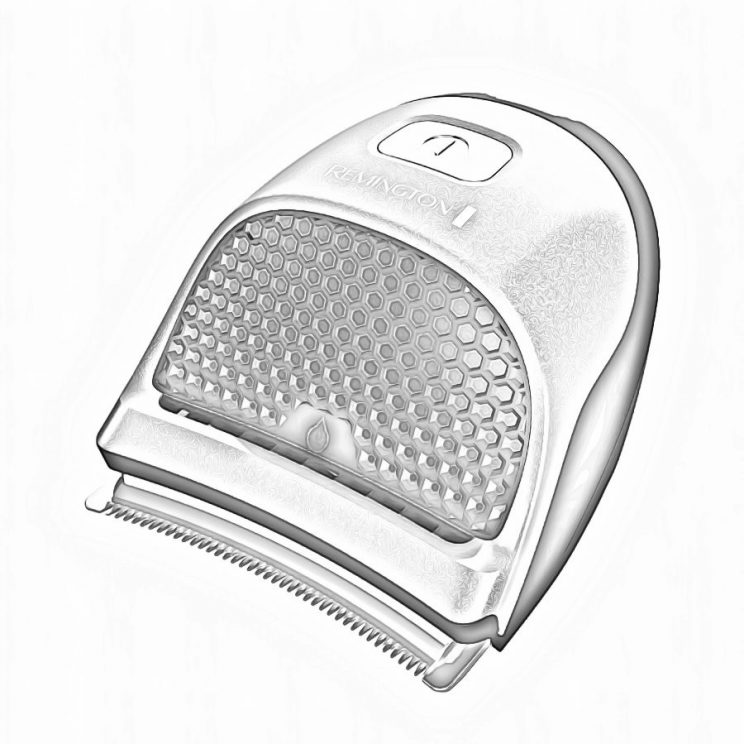 Best features:
Extra wide Curved Blade
Very user-friendly
Exceptional value
Best electric head shaver for:
Guys who want an easy-to-use shave to learn how to shave their head
Overview
For men who want to shave their heads at home, but don't necessarily want to blow a ton of cash, the head shaver market can be overwhelming – so many to choose from, so few that seem to combine value and quality.
If that's the problem you're faced with, Remington's HC4250 Shortcut Pro Self-Haircut Kit is the solution. Not only is it extremely affordable, it provides a full 13 piece kit that contains everything you'll need to achieve the kind of clean, effortless head-shave that you're hoping for.
The design is truly ergonomic so that it fits naturally in your hand and allows you to simply guide the shaver across your head with ease. It features a set of 9 length combs (ranging from 1.5 to 15 millimeters) which gives you fantastic control over the style and length you're achieving without needing any professional skills.
Remington has given this baby great, stainless steel blades that are extra wide-curved making the cut safer, so you won't end with lots of cuts and nicks across your skull, which can be really terrible especially if you have sensitive skin.
While the lithium battery is not the greatest – with a 40 minute charge time – it's more than enough for the average user, and at this price, it seems totally reasonable.
It's also very simple to maintain, as it is waterproof and therefore easy to wash, as well as providing a nice little storage pouch. And you can use it corded or cordless, depending on your needs.
Pros
Great set of combs and cleaning brush

Fantastic blades

Ergonomic design
Cons
Charge time isn't the best
Bottom line
A terrific, easy to use shave that provides everything you need to start shaving your own head.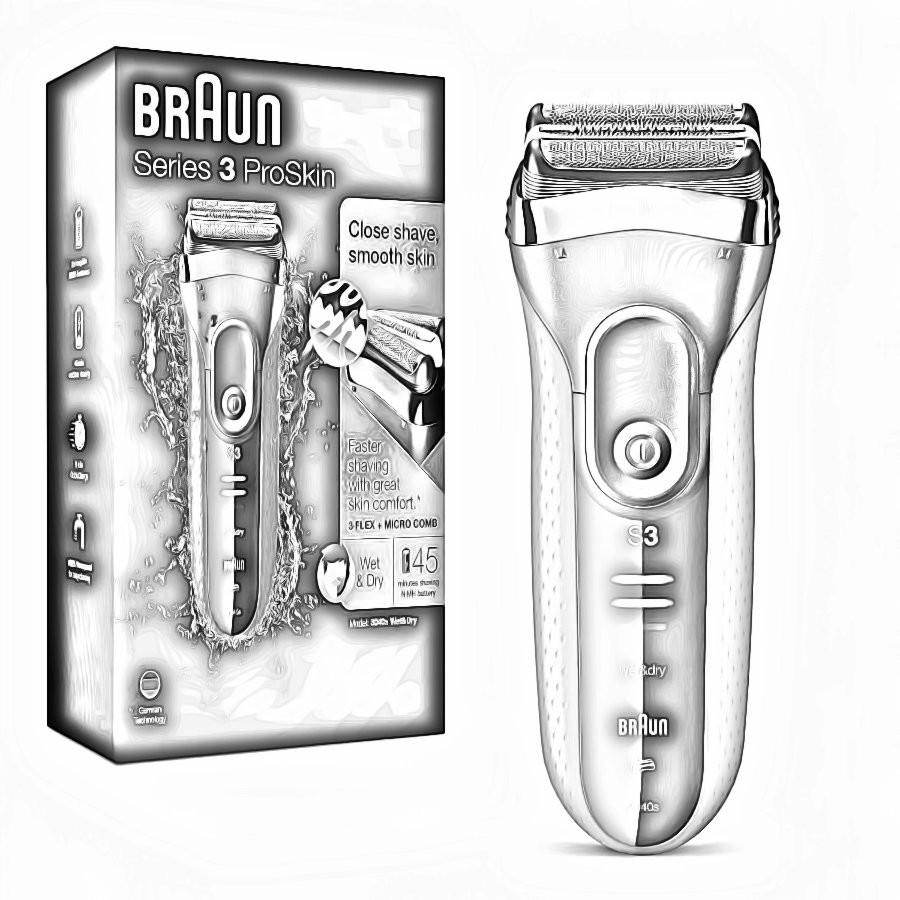 Best features:
Best shaver for sensitive skin
Charging/cleaning station and travel case
Built to last 7+ years
Best electric head shaver for:
Men who want a top-of-the-line, premium shaving experience
Overview
There's a kind of spectrum of at-home head shaving.
On one end is a guy trying to shave his dome with a cheap disposable razor, leaning over the bathroom sink, with shaving cream dripping down the side of his face and bloody strips of toilet paper covering his scalp.
Fortunately, if you use any of our picks here, you're already way ahead of that guy.
But what's the opposite end of the spectrum look like?
Well, it looks a lot like the Braun Series 9.
You walk into the bathroom. You take the sleek, contoured, German-engineered shaver off its Clean&Charge station, where it was automatically cleaned, lubricated, dried, and fully charged after your last cut.
You press the 5 synchronized shaving elements to your head and let them glide over your skin with 10,000 sonic vibrations.
The 40,000 cutting actions deal with the bulk of hair, while the 2 specialized, titanium-coated trimmers deal with the more stubborn strands, leading to the most efficient shave you've ever experienced.
And when it's all said and done, you're left with a shave that's as close as 0.05mm.
You place the Braun Series 9 back on its station, wipe off your head and neck, and walk out of the bathroom, good as new. No cuts, no bumps, and no skin irritation.
Sounds pretty sweet, huh?
It is.
But that's what top-tier, luxury home shaving looks like.
Of course, it doesn't come cheap. In fact, the Braun Series 9 is significantly more expensive than every other electric shaver on our list.
That being said, this thing is designed to keep shaving for at least 7 years, with a long-lasting lithium-ion battery.
And it's 100% waterproof, allowing it to perfectly handle both wet and dry shaving, whether on your head or on your beard.
So, you'll definitely get plenty of buck in the long run. But again, it's definitely a lot of "buck" upfront.
Pros
Sleek, ergonomic design, which feels great in hand and is designed to last at least 7 years

Clean&Charge station that automatically cleans, lubricates, dries, and charges your shaver between sessions

One of the best head shavers for men with sensitive skin, allowing you to get a comfortable but close shave

Cons

There are literally no cons to this beautiful piece of machinery, except that it's a bit expensive. But it's totally worth it.
Bottom line
If you're looking for a luxury home head shaving experience, this is your tool. It feels great in hand, it works great on the head, and it lasts for a really long time, with lots of bells and whistles thrown into the mix as well.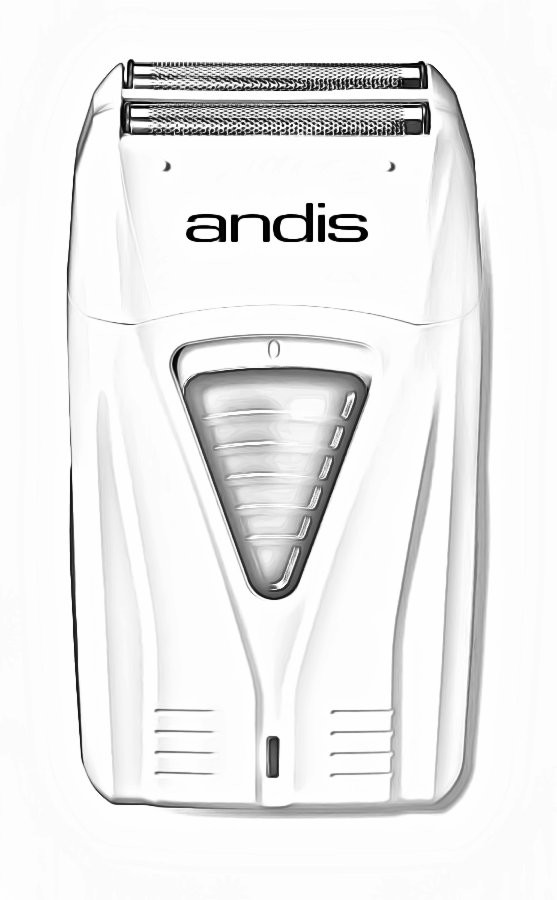 Best features:
Long battery life
Very lightweight
Affordable
Best electric head shaver for:
Dry shavers who want an efficient, reliable tool at a good price
Overview
Who shaves more heads than anyone? Barbers, obviously.
So, needless to say, they know a thing or two about which tools work best for the job. And other than Wahl, there are few electric shavers barbers swear by more than the Andis ProFoil.
And it's not hard to see why.
For starters, it gives a remarkably close shave, one of the closest you'll get with an electric shaver. And it doesn't matter what type of hair you're dealing with either. Straight, curly, fine, or wiry: it can handle them all. The powerful rotary motor definitely helps with that.
With its hypoallergenic, titanium foils, it's compatible with all skin types, too, from the toughest to the most sensitive—no razor bumps or ingrown hairs here.
The ProFoil's lithium-ion battery provides up to 80 minutes of usage on a single charge, making it the second-longest lasting shaver on our list.
The shaver itself doesn't stand out much in the looks department. It's got a simple, old-fashioned, boxy design that isn't going to turn any heads, but it does the job and that's all that matters.
But it's light. Boy, it is light. At just 3.2 ounces, you'll be hard-pressed to find an electric shaver or clippers that are lighter, especially ones with this kind of performance.
But there is one thing the Andis can't do: wet shaves. In fact, it can't handle even the smallest amount of moisture. Now, that might not be a deal-breaker for a lot of people, but it does cut down on its versatility.
Other than that, though, this is a great electric head shaver at a reasonable price.
Pros
At just 3.2oz, this is the lightest electric shaver on our list

Lasts for 80 minutes on a single charge, which is some of the best battery life you'll find

Hypoallergenic, titanium foil head for a close shave, even on sensitive skin
Cons
Only suitable for dry shaving
Bottom line
The Andis ProFoil is pretty similar to our #1 pick, the Wahl 5-Star Finale, but with slightly less versatility, slightly fewer features, and at a slightly lower price. It can make a great addition to any professional's toolbox – but home users will like it too.
Best features:
Smart dual-blade system
Easy to use
Comes with comb guides
Best electric head shaver for:
Men who want an electric shaver that can do both bald shaves and other short styles
Overview
One of the appeals of the bald look is its simplicity. After all, what hairstyle could be simpler than the no-hair style?
And yet, as we know by now, getting a close, clean shave isn't always so easy. In fact, it can be a nightmare at times.
But that's where the Conair Even Cut comes in. Like our #2 pick, this is an electric shaver that focuses on ease of use and convenience.
It's made with an ergonomic design that sits right in the palm of your hand. And its innovative dual blade system allows it to cut while moving both forward and backward.
You'll spend a lot less time maneuvering and readjusting this Conair than with shavers that only cut in one direction.
The blades themselves are made of high-grade stainless steel and can be covered with one of the 4 include comb guide attachments to achieve other short hairstyles, like fades, buzz cuts, and even undercuts.
And the powerful, lithium-ion battery gives you 1 hour of use after just 3 hours of charging.
That being said, the Conair Dual Blade isn't quite as precise as some of the other clippers on our lists, both in the closeness of its shave and the cleanness of its lines.
The focus here is on the easiest shave, not the absolute best shave.
And if that's what you're looking for, then this shaver may be perfect for you.
Pros
Dual blade system allows the shaver to cut hair when moving both forwards or backward

One of the easiest electric head shavers to use, due to its design and features

Includes comb guides (3 to 13mm), making this shaver good for other short styles too
Cons
Not as precise as other electric shavers on our list
Bottom line
The Conair Even Cut Dual Blade is all about making shaving your head easy, from the body design to the dual blades. If you're looking for an affordable, simple DIY electric shaver, give this one a look.
Best features:
Unique, attention-grabbing design
Quality, multi-blade razor
Less irritating than a normal razor
Best electric head shaver for:
Razor users who want a slightly better head shaving experience
Overview
This is simultaneously the most straightforward and strangest pick on our list.
On one hand, it's not even an electric shaver; it's a razor. And it's a good razor at that, with 4 to 6 quality blades, capable of giving you a nice, clean shave.
And yet… it looks like a toy truck, wheels and all. In fact, the HeadBlade ATX is shaped like an ATV. But the only "terrain" it's driving over is your head.
All jokes aside, the design is actually pretty genius. You see, there are a couple of little slots to place your fingers, which allows you to, uh, steer the razor and its little wheels across your scalp.
Again, we know it sounds weird, but it works. And once you get the hang of it, it's actually easier to use than a normal razor, especially on those hard-to-hit spots, like the back of your head.
Plus, since it keeps the razor steadier, with a more consistent pressure against your scalp, it's less irritating than a normal razor. While still giving you that super closer razor shave.
And it's cheap to boot.
However, in the end, while it's a slight upgrade over a normal razor, it's still not as easy to use as the electric shavers on our list. But if you're fond of that smooth razor shave, it's definitely worth a try.
Pros
Unique design that breathes new life into an old grooming habit

Consistent pressure and smooth operation makes it less irritating than a normal razor

Quality blades, available in 4 and 6 blade versions
Bottom line
The HeadBlade allows you to get that close, smooth razor head shave while making the process a little easier and less rough on your skin. If you love your razor but hate how much time it takes, this one is worth a look. Plus you get to play around a bit with your razor toy.
How we chose these electric head shavers
As you can probably tell by our site, we review an absolute ton of different men's grooming products at Balding Beards. And while we'd love to try every single product in every single category that exists, that's simply not possible – and that includes electric head shavers.
So, we tend to focus our attention on the products that already have a decent to good reputation and fanbase, whether it's with DIY head shavers or professional barbers.
From there, we narrow down the field by looking at a variety of factors, including an electric shaver's build quality, functionality, features, and price.
How closely and comfortably does it shave?
How does it compare to other top shavers?
On the final list of recommendations, we tried to highlight not only the best overall head shavers but also the best in each category, to make sure there's something here for everyone, no matter your needs or your budget.
What do you think of our picks? We'd love to hear your feedback.
5 Tips for getting the closest, smoothest head shave with an electric shaver
One of the biggest advantages of shaving your head with an electric shaver, as compared to a traditional razor or even balding clippers, is how easy it is.
Depending on the shaver you're using, you can pretty much dive right in without any instruction, and you'll probably end up with a pretty good shave.
But if you want to shoot for something better than "probably" and "pretty good," make sure to apply the tips below.
Start with short enough hair
This may be rather obvious, but your hair needs to be below a certain length before you take an electric shaver to it. So, if your hair is currently longer than a buzz cut, you'll need to do something about that.
If you have hair clippers, just give yourself a quick buzz. Otherwise, you can use scissors to take it down.
Take a hot shower
Before you start shaving your head, take a hot shower. This will help soften the hair and make it easier to cut.
Of course, if you're using a waterproof shaver, like the Braun Series 9, you can actually shave right there in the shower.
Use the right motion
Depending on what type of shaver you're using, foil or rotary, you'll want to use a different shaving motion. Note: If you don't know already know which type you have, check the section below.
With a foil shaver, you can simply shave in a straight line. However, with the rotary shaver, it's actually better to use a circular motion, kind of like the circular motion of the heads themselves.
Don't press too hard
Who doesn't love a super close shave?
With that in mind, it may be tempting to press down with the shaver in an effort to get even closer – but don't. It's counterproductive. Not only will you irritate your skin and wear down the shaver's head faster, but it also won't actually cut any closer.
Re-shave regularly
Again, electric shavers make shaving your head super easy. But your hair will grow back faster than with a manual razor shave.
So, it's a good idea to re-shave every few days – so you don't end up looking like you've been living on the road for the past few days.
Not only will this help maintain that smooth bald look, but it also makes the shaving process itself even quicker, since you're getting rid of any stubble before it has a chance to get too long for the electric shaver to cut effectively.
The 2 types of electric head shavers: Which one's best?
While our list may have included a wide variety of shavers, with different body styles, features, and price points, electric head shavers can generally be grouped into two main categories:
Foil shavers have a metallic foil covering the blades, which has tiny holes that pull hair in as they glide over your skin. The blades themselves cut in a linear, back and forth motion.
Rotary shavers, well, uh, rotate. They have multiple (usually 3 to 5) flexing heads that catch and cut hair as they spin circular motions. They offer a better contour option to the curve of your head due to the circular shaving heads as opposed to the straight shaver heads of a foil shaver.
in a circular motion.
So, which one is better?
Well, it's hard to say one is truly better than the other, as they both have advantages.
Foil shavers give a smoother, more comfortable shave, which is great for guys with sensitive skin.
While rotary shavers are a little easier to use, especially on the ol' noggin, since they adjust to the curves and nooks of the body.
However, if you know what you're doing, we'd give a slight edge to foil shavers because of their precision and versatility, and they tend to be more popular with professional barbers.
It might take you a couple of full shaves of your head before you get used to the exact angles in which you need to use a foil shaver to get the clean shave you want. This aspect of it is slightly easier while using an electric rotary razor.
Electric shavers vs. traditional razors: Which one's right for you?
A lot of guys still shave their heads with traditional razors. In fact, many people don't even realize you can use an electric shaver.
They do not realize that with today's modern-day pop-up trimmers and rotary heads, you can get a much easier experience with similar results without any of the hassles that come with traditional razors.
But which one of these options is a good fit for you? If you've been using a traditional razor for the longest time and you've perfected the art of shaving your own head, you might be hesitant about switching to a new option. However, considering the benefits offered by both, you might want to try out a new option to see how it works out for you.
But each have their advantages and disadvantages.
So, let's take a look.
We'll start with the benefits of traditional razors:
Give a slightly closer shave
Shaves take a little longer to grow back
Cheaper in the short term
Smaller, easier to travel with
Now, it may sound strange that razor shaves would take longer to grow back, but it has to do with how the blades cut compared to an electric shaver.
With the razor, the hair is actually lifted up and cut in one motion, which allows it to cut a little closer to the skin and the base of the hair follicle.
Contrary to this, when you use an electric shaver, the hair is cut off slightly above the follicle, letting it grow more quickly in comparison.
But while razors are often cheaper up front, you end up replacing the blades so often that they can actually be more expensive than an electric razor in the long run.
With that in mind, let's look at the benefits of electric shavers:
Faster shaves
Easier to use
Fewer cuts, razor bumps, and irritation
No shaving creams, gels, water, etc. required
Less mess
Can be used in more places
Between shaving cream, hair getting all over the place, and the need to constantly rinse the blades, shaving your head with a traditional razor is pretty much limited to the sink or the shower. And even after the shave, there's more mess to clean up.
The dry aspect of the electric shaver makes it better in comparison to the maintenance required by a head razor.
Whereas an electric shaver can be used pretty much anywhere, with water in your hair or otherwise. The flexibility offered by a head shaver along with the efficiency of rotary blades and a powerful motor can help prevent razor burn, ingrown hair, and give you a smooth shave in much less time than a manual razor.
wet or dry.
But which one is right for you?
In general, we think most guys are better off with an electric shaver. The best ones shave practically as close as a razor, and they're just so much easier and more convenient to use.
The safety aspect of an electric head shaver cannot be ignored, as well, as you get a much better experience than a manual razor.
Conclusion
You just got straight up schooled on electric head shavers, from the best models in the business to tips on how to use them. Electric razors and shavers are an excellent way to keep your head completely shaven and clean and look your best. The design and power on these head shavers make sure that you get a close, tight shave without any cuts, nicks, or tugs.
This article talks about the best electric shavers present in the market today. If you're interested in similar topics, please feel free to check out our other articles, as well!
You've got all the tools necessary to start using electric shavers to shave your head bald like a pro.
Which of our picks do you like the most? Let us know in the comments, we would love to hear from you!