6 Best Beard Dyes That Work Impeccably: Review and Guide
This post may contain affiliate links. Learn more.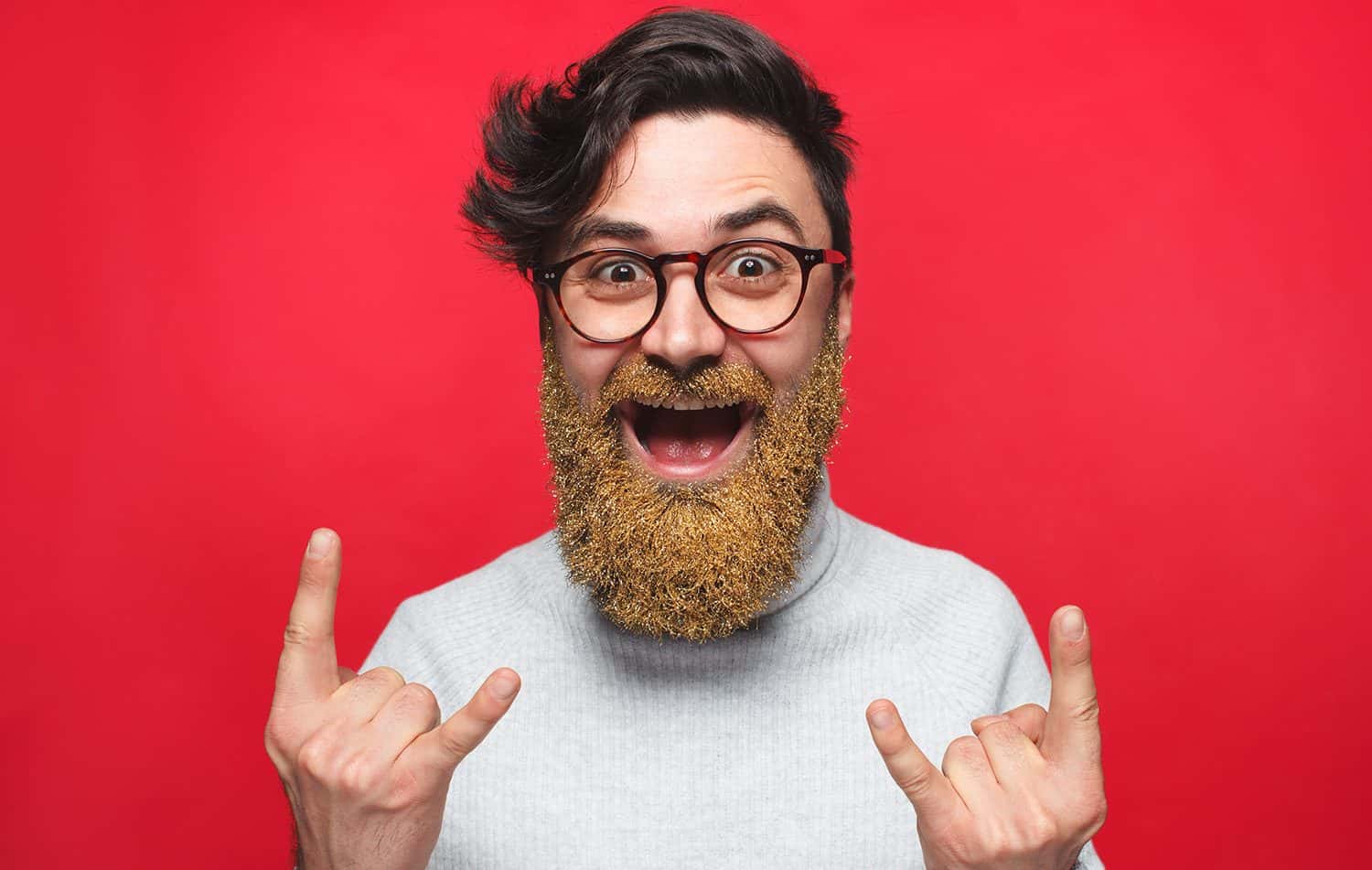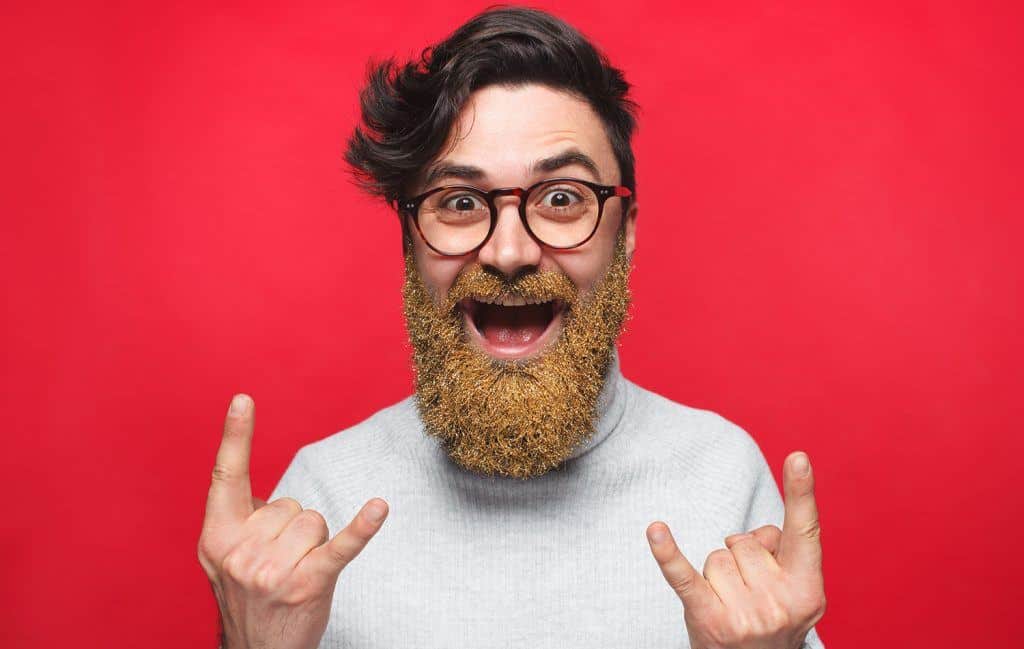 Ah, the armies of aging. They march down your street and right into your life, and there's not a whole lot you can do about it.
You see their influence everywhere: gray hair on your head, wrinkled skin, and, yes, gray hair on your beard. While a little gray may signify wisdom and experience – and isn't necessarily unattractive to others – it isn't always a welcome sight. This needs a proper solution you can rely on. 
All of which brings us to beard dye – the stuff that can take the gray out of your beard, give it a more youthful appearance, and temporarily slow the onslaught of aging.
In a hurry? Here is our top pick:
Just For Men Beard Coloring for Gray Hair
The best beard dyes – like Just For Men Beard Coloring for Gray Hair – is a godsend for men looking to stop the spread of gray on their lovingly-tended beard.
We're devoting this post to the best beard dye products. There are plenty of beard dyes to choose from, but we've chosen what we think could be the best possible solution based on your requirements.
Along with our product reviews, we're also providing a beard dye buying guide, a tutorial on beard dyeing, and a look at how beard dye is different from hair dye – trust me, there are some differences. Subtle or not, you'd have to wait to find out.
In the end, we hope you'll find a dye that works best for you and gives you the confidence to approach the world while knowing that the signs of aging have taken a respite.
Quick summary
Our #1 Choice

Just For Men Beard Coloring for Gray Hair (Brown)

Ammonia-free

Multiple colors to choose from

Can be used on eyebrows as well

Check on Amazon

Godefroy Color Tint Kit Medium (Brown)

Ammonia-free and natural

Each kit comes with 20 applications

Good for spot coverage or for dyeing your entire beard

Check on Amazon

Refectocil Cream Hair Dye (Natural Brown)

Long lasting

Easy to apply

Causes less irritation than other beard dyes

Check on Amazon

Henna Guys Pack of Dark Brown Henna Hair Color

Natural ingredients

Excellent value

Contains no fillers

Check on Amazon

Grizzly Mountain Organic & Natural Beard Dye

Organic and natural ingredients

Coloring looks natural

There's very little chance of irritation

Check on Amazon

Blackbeard for Men Formula X

No chemicals

Applies quickly

Good for touch-ups and more extensive coloring

Check on Amazon
Before you buy: 4 Things to consider when purchasing beard dye
Buying the right beard dye for you doesn't have to be complicated, but it is a process you need to handle with some care.
Let's face it: the evidence that you've chosen the wrong dye color is there for everyone to see. While facial hair dyes might not be a permanent solution for your needs, these agents can help you develop confidence and grace in your aging body. So if you don't choose them properly, the consequences of your decision can take a toll on your self confidence. 
True, you can wash the dye out with products made for the task; your only other options are to wash it out gradually over the course of a few weeks or shave your beard.
Of course, the last thing we want is for you to shave your beard.
So, consider the following factors when buying a beard dye, and you'll not only rock a nice-looking beard, but you can keep it where it belongs: on your face, not in your bathroom sink.
1. The color
It should come as no surprise that choosing the right color is the most important factor when buying beard dye. While the simple rule of the thumb with temporary beard dyes is that you choose the same beard color as the color of your hair, it's not always that straightforward. 
But choosing the right beard dye color isn't as easy as it sounds, and a bad color match is often a bit off-putting, i.e. "Wait, the hair on his head is light brown, but he has a black beard?" The standard beard dye colors are black, brown, blonde, and red, but there are many shades and tints that are part of those basic colors..
What color you choose also depends on your intent: are you simply looking to cover up a few scraggly gray hairs, or are you aiming for a completely different color? Furthermore, if you have a patchy beard, do you need a different application method?
Either way, here are some guidelines for choosing your color:
Your natural hair – both on your beard and on your head – is composed of different colors. The color variations are, in most cases, subtle, but the different shades work in concert to create an overall "color." That makes it tricky to choose the right beard dye color, because you can easily pick one that makes your beard look too dark.
The appearance of gray in your beard may cause you to overreact and slap on a too-dark dye that obliterates gray hair but looks unnatural. So, choosing a color that's a few shades lighter than your natural beard is a general rule of thumb. A beard that has a slightly lighter color won't look as unnatural as one that's too dark.

Men with black hair should try a dark brown dye. Other men with dark hair should opt for a shade that's a bit lighter than their natural color, while blondes are best served by choosing one that's close to their natural color.

When in doubt, simply try to match the natural color of your hair as closely as possible. Remember that the color you choose is going to be with you for a while. Trust your instincts while being wary of buying a dye that's too dark.
2. Ingredients
The problem with many beard dyes is that they include ingredients that sound toxic and, in some cases, are toxic.
That's why we always prefer natural ingredients, and there is a variety of beard dyes with natural and organic ingredients.
Ammonia is an ingredient often used in beard dyes to open the hair cuticle, which allows the dye's color to penetrate the hair follicle.
Be careful, however, because ammonia can cause skin and eye irritation in too large of doses. Plus it doesn't always smell good, so you might want to watch out for this one.
When in doubt, choose dyes that are considered hypoallergenic, especially if you have the kind of skin that reacts to the tiniest things.
3. Permanent or non-permanent
Make sure to check a beard dye's package to see if it's permanent or non-permanent. "Permanent" dyes will last for several weeks, or even months, which isn't a good thing if the color isn't a good match for your beard.
Permanent beard dyes are handy in that they don't require as much re-application, so there's the convenience factor.
Other types of dyes include semi-permanent, which will last a couple of weeks, and others are best for touch-ups and wash out easily.
What type of dye you choose is a matter of personal preference. When you're just starting out and are unsure of what color best suits your beard, a less permanent beard dye is probably your best option at least until you find the perfect color.
4. Ease of application
The ease of application varies from beard dye to beard dye.
Take a close look at everything you have to do to apply a dye; you may need gloves, mixing bowls, and a whole bunch of other stuff that makes it seem like you just purchased a do-it-yourself chemistry kit.
On the other hand, those types of dyes are often of better quality and last longer.
Next, let's dive into our best beard dye reviews.
The 6 best beard dyes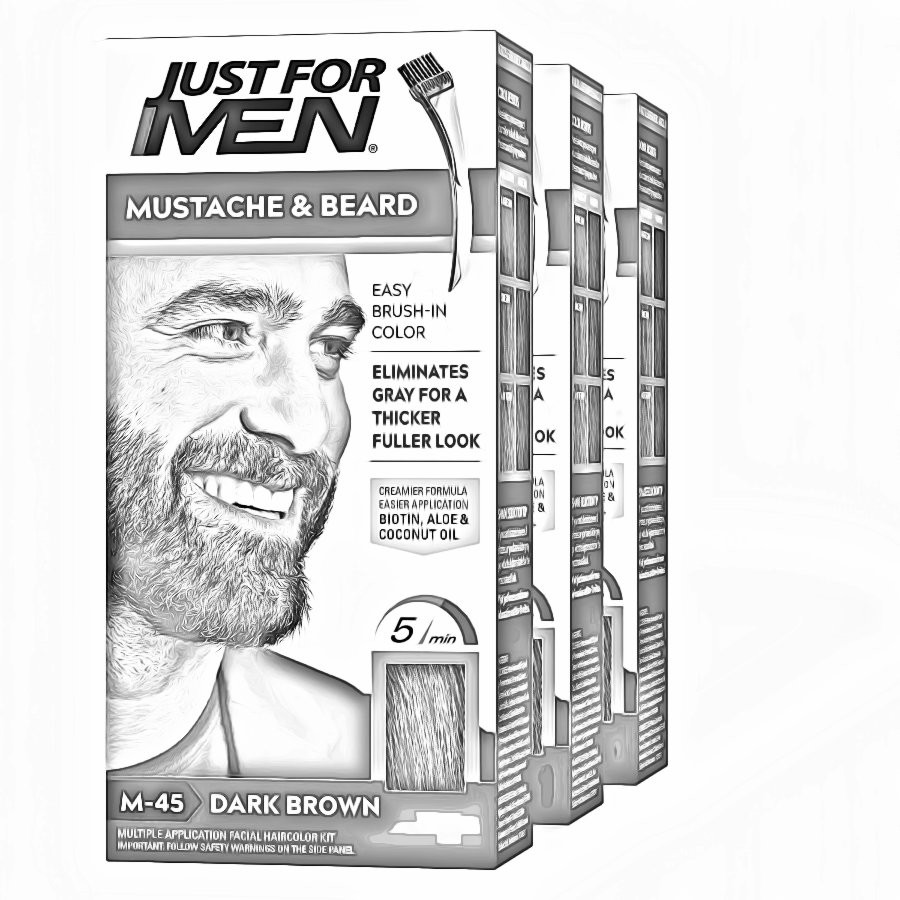 Here's the thing with beard dyes: you really do need a bunch of color options to make sure you can get the right one for you.
Well, Just For Men's Beard Coloring has got you covered there, with 10 different shades to choose from – ranging from blond to black.
But that's not the only reason we love their dye:
It's also incredibly easy to apply, and the set comes with a purpose-specific brush which makes spreading the mixture through your hair extremely easy and a mixing tray to keep things clean and straightforward. You can just apply it whenever you feel your facial hair needs an extra boost, leave it in for 5 minutes then wash it out.
It also has a lot of natural ingredients which are great for the hair, like biotin, aloe and coconut oil. Plus it doesn't include ammonia, which can damage hair and cause skin irritation if used in excess.
Just For Men have formulated their dye specifically for coarse facial hair – it still works for less coarse hair, but if you're struggling to find a dye which works nicely with your tough facial hair, this is absolutely the one for you.
And to top it all off, this stuff actually works on all your facial hair – plenty of people report using it on their eyebrows, for example.
Pros
Ammonia free and natural

Lots of colors to choose from

Works on eyebrows, too
Cons
 Some find the colors darker than they seem in photos so you might want to pay close attention to the shade.
Bottom line
Ideal for men with coarse beards, this is the real deal: there are tons of color options and applying it is easy. Low maintenance and effective – perfect!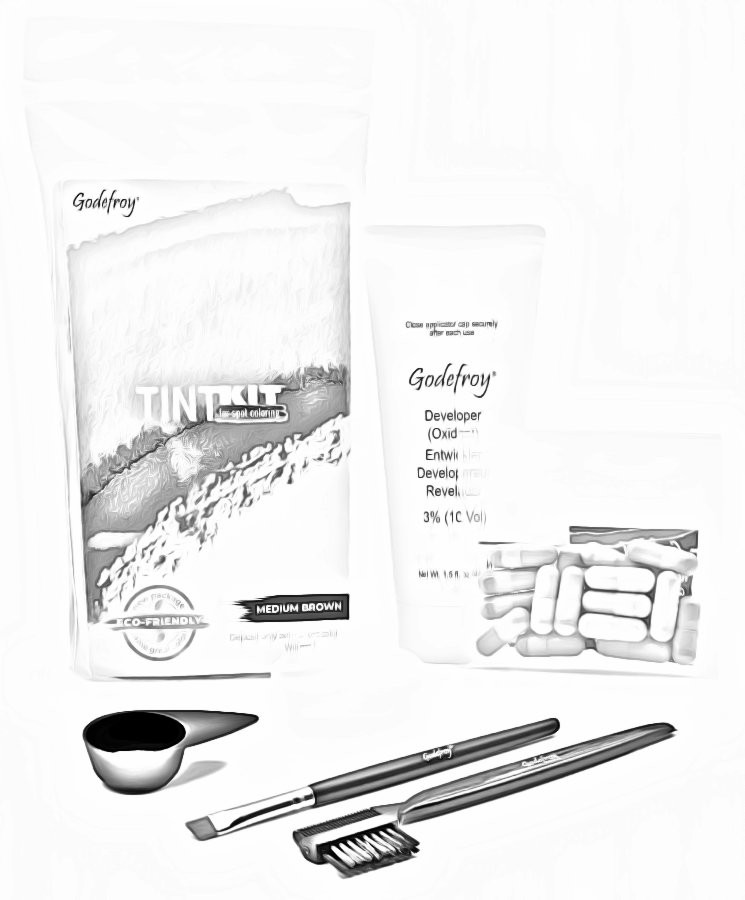 It's easy to like a beard dye that's good for touch-ups (when you just want to get rid of a few gray hairs) and for covering your entire beard, if you so desire.
That's why we like Godefroy's Color Tint Kit so much: it's versatile enough to take on any beard dye job while giving you a natural look.
We like it for many other reasons, too.
For one, it has a lot of natural ingredients and doesn't include ammonia, which can damage hair and cause skin irritation if used in excess.
For another, it's long-lasting and considered a "permanent" beard dye, with one application easily lasting you several weeks.
Hey, you can even use it on your sideburns or shorter beards, such as a goatee.
When you consider that one Godefroy Color Tint Kit comes with 20 applications, it's a bargain at any price – if not a superb long-term investment.
We also like the fact that you can adjust the kit's natural brown coloring simply by how long you leave it in.
The longer the duration, the darker it appears on your beard. It even works on the most color-resistant of beards and applies evenly, not patchy.
Your color tint kit comes with both color capsules and developer. You simply mix the capsule powder and developer and let it sit for a few minutes before applying it on your beard.
Pros
Ammonia-free and natural

Each kit comes with 20 applications

Good for spot coverage or for dyeing your entire beard
Cons
Formula feels a bit thin and may drip
Bottom line
Godefroy's Color Tint Kit is the choice of many barbers and is good for any dye job, big or small. It's easy to apply, and a single application lasts a long time.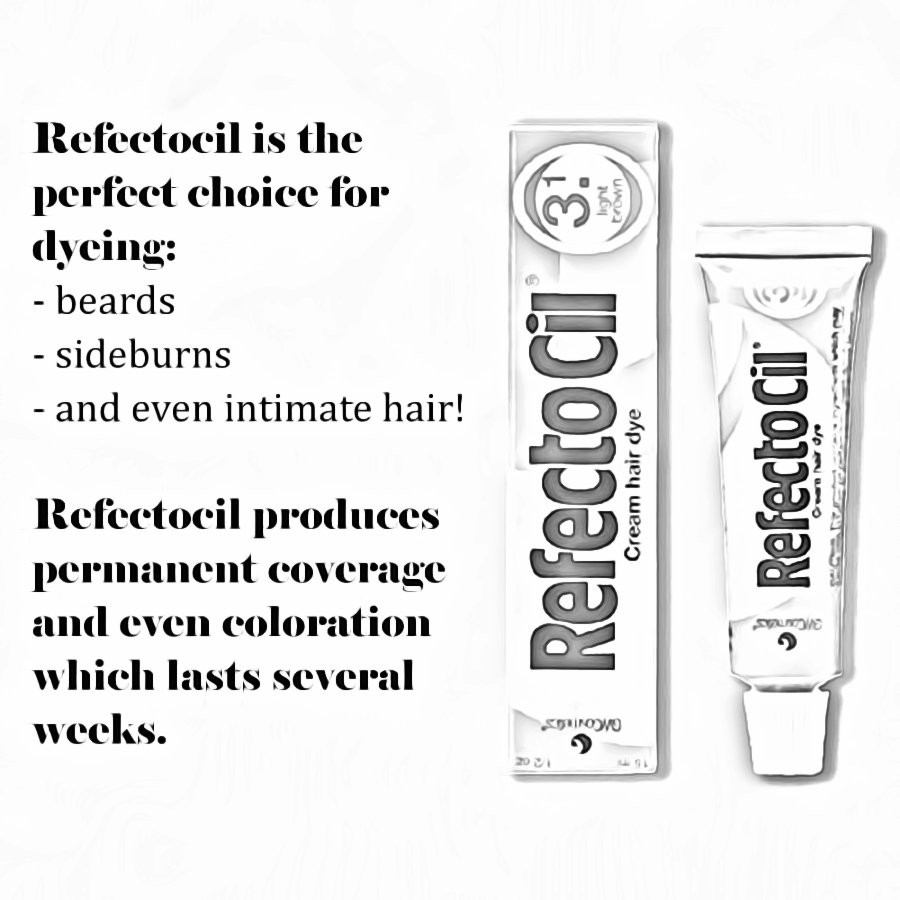 RefectoCil is a versatile dye that works well on eyelashes and eyebrows but also on beard hair.
It's also less irritating than most other beard dyes, so this is a good choice if your skin tends to be sensitive, but you should still do a patch test with RefectoCil, just to make sure that you don't have an allergic reaction to it.
Another important thing to know about RefectoCil is that it's a more permanent option than other dyes.
One application should last six weeks, which means you get the convenience of not having to frequently re-apply it.
For this review, we're talking specifically about RefectoCil's natural brown dye No. 3. It's a versatile brown that's good for most natural brunette hair colors.
RefectoCil recommends that you let its dye sit for 10 minutes before you jump into the shower.
That's a bit longer wait than with some beard dyes, but it's worth it for the kind of natural brown look it brings to your beard. Again, one application will last you several weeks, if not more.
One other point about RefectoCil: you have to purchase the dye and developer separately, because they don't come in the same package.
Pros
Long lasting

Easy to apply

Causes less irritation than other beard dyes
Cons
The tube is rather small (but you only need to apply the dye every several weeks)
Bottom line
RefectoCil's Natural Brown No. 3 is good for almost every natural brunette hair color and is versatile enough to work on eyelashes and eyebrows. It's also long-lasting and doesn't need to be re-applied that often.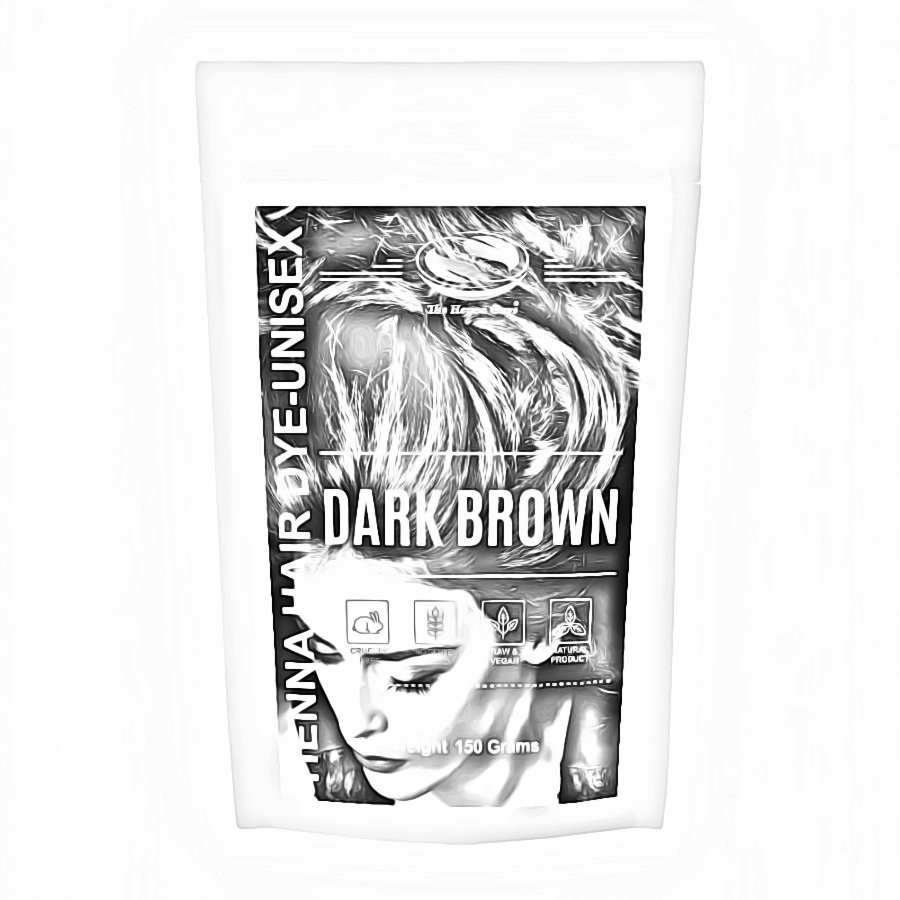 A couple of things to keep in mind about Henna Guys Dark Brown Henna Hair Color: it doesn't lighten your hair color or work on black hair. OK, so much for the negatives.
What you really need to know about this hair dye is that it works exceptionally well to cover gray hair for folks with brown to dark brown coloring.
You also should know that it contains no harmful ingredients, such as chemicals, metallic salts, or pesticides and is alcohol-free.
Instead, Henna Guys Pack of Dark Brown Hair Color has a host of natural ingredients that protect your hair (and skin) from damage, including indigo powder, henna powder, neem, and false daisy.
But the marquee ingredient is Henna, which is an herb grown in India that's used for a variety of purposes and that has other medicinal uses.
None of Henna Guys powders are older than 12 to 18 months, which makes them very potent with strong stains.
They even triple sift their powders after production to ensure the finest, smoothest texture.
And there's more to like: it's versatile enough that it's usable on your head hair and mustache hair, and it's good for men and women.
Henna Guys' Dark Brown Hair Color Powder comes in a 5.3 oz aluminum foil bag that's sealed for the longest shelf life.
Each pack comes with 100 grams of dark brown henna coloring and 50 grams of pure henna.
To get the best results, leave the Henna dye in your beard for two hours after application before rinsing your beard. That's quite some time, but given the quality it offers, I'd say it's well worth it.
Pros
Natural ingredients

Excellent value

Contains no fillers
Cons
Not as easy to apply as other dyes
Bottom line
This product is certainly near the top of the list when it comes it to natural beard dye and is certainly the best henna beard dye available. It's a one-of-a-kind dye that works wonders.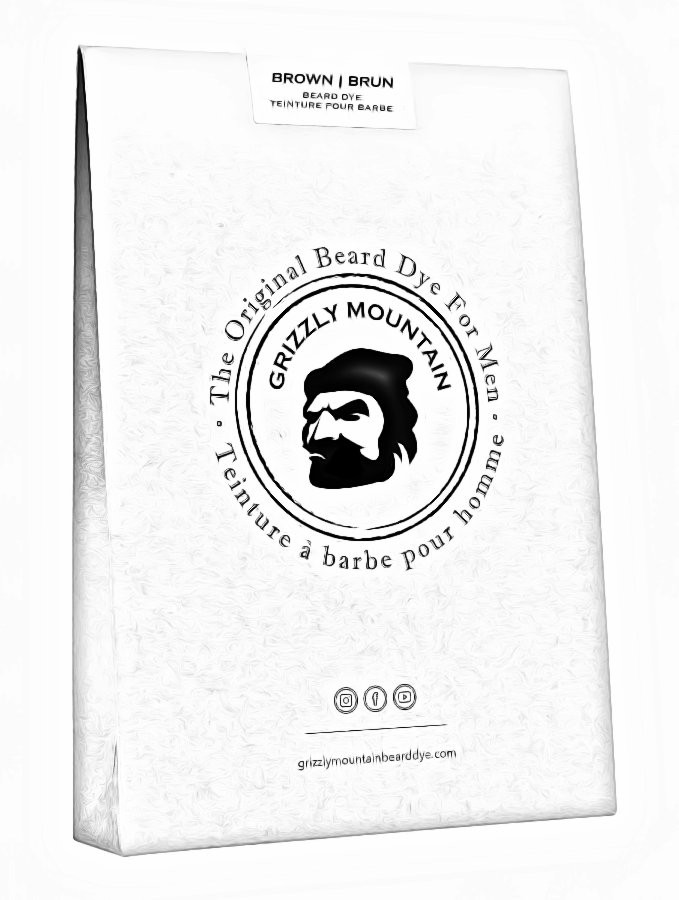 Like the producers of Henna Guys Dark Brown Hair Color, the folks at Grizzly Mountain like to set themselves apart regarding ingredients.
While you'll find chemicals and another synthetic additives in many beard dyes, Grizzly Mountain's Organic & Natural Beard is just what its name claims.
The Grizzly Mountain beard dye herbal powder is an excellent alternative to harsh chemical dyes that may irritate the skin.
That makes it a top-notch hypoallergenic beard dye, as well as the best beard dye for sensitive skin.
It's also easy to apply and leaves your beard with various shades of brown that respect the natural coarseness of your magnificent mass of facial hair.
Some other things you should know about Grizzly Mountain's Organic and Natural Beard Dye include:
It's a permanent beard dye. In other words, it won't come off, unless you shave your beard. That's different than many other beard dyes that are similar to mascara that's easily washed off.
It's permanent, but it doesn't smudge or create an unnatural look. The color remains on your beard's surface, instead of going deeply into your hair follicles, where it may cause irritation.
It doesn't apply uniformly, which sounds like a bad thing but isn't. Instead, it adapts to the coarseness of your beard, so the color sets in various shades that look natural.
The beard dye doesn't expire, so you must seal it at room temperature after opening the package.
You apply it with the applicator brush included in the beard dye kit after mixing the dye in a bowl with boiling water. It's ready to apply when you've mixed it into a toothpaste-like consistency. Leave it on your face for up to 30 minutes, depending on how your beard reacts; the longer it stays on, the darker it gets. It will continue to darken for the next day or two. Make sure that you wash it with hot water after you've finished the application process (it's waterproof).
Pros
Organic and natural ingredients

Coloring looks natural

There's very little chance of irritation
Cons
Some say it takes too long to take effect
Bottom line
There are a lot of beard dyes available, but not all of them can claim to be made of natural ingredients.
Grizzly Mountain is making serious inroads in the world of men's grooming with their hypoallergenic beard dye.
Technically, this isn't a beard dye, but it works like a beard dye and, in many cases, works better.
What Blackbeard for Men Formula X is, however, is an instant brush-on color that saves you the time and hassle of mixing up and applying beard dye.
It's like a mascara but isn't mascara. So, there you have it. Simple enough.
OK, maybe not, but we're only interested in how Blackbeard for Men Formula X works on your beard to remove signs of aging, and it works well enough that plenty of reviewers on Amazon gives it a solid thumb's up.
Blackbeard for Men is versatile enough to use on your beard, sideburns, and mustache; in fact, it's specially designed for a man's facial hair, but you can even use it on your eyebrows, if you so desire.
The philosophy behind Blackbeard's products is admirable enough: it develops men's coloring products without loading them with harsh chemicals (such as ammonia).
The ammonia smell from many dyes is a turn-off to some users, while the chemical base can result in itchy, irritated skin.
With Blackbeard for Men Formula X, there's no need to take all the pre-application precautions that you do with chemical-based dyes.
Plus, Blackbeard for Men's products are simple and easy to apply.
The Formula X coloring brushes on in seconds, and you can use it for touch-up work to cover a few gray stragglers or to cover larger patches of your beard.
It doesn't take a too-big chunk of time out of your morning routine while giving you the freedom to cover as much gray as you want.
Some men prefer to leave a touch of gray in their beard for a more "natural" look, but to each his own.
Blackbeard for Men Formula X also dries quickly and is water resistant – a nice feature to have when you're out in the rain. You don't want beard dye dripping all over your shirt when the rain meets you.
You can even use it to fill in gaps in your beard, which makes it ideal for men with thinner beards or stubble.
Of course, without harmful chemicals and other nasty stuff, Blackbeard for Men Formula X is ideal for men with sensitive skin or men who are prone to skin allergies.
Blackbeard also comes in four colors: light brown, brown/auburn, dark brown, and black.
Blackbeard Formula X is for daily use, and one application should keep you covered for up to 12 hours.
It works best after you've showered and completely dried your beard, although it is water-resistant once it's applied.
Pros
No chemicals

Applies quickly

Good for touch-ups and more extensive coloring
Cons
Fades quickly compared to more permanent dyes
Bottom line
Blackbeard for Men Formula X is a one-of-a-kind (it has a patent) beard coloring product that gets the job done quickly and efficiently. It's a no-hassle way to color your beard and give you a more youthful appearance.
How to make your beard to dye for (A simple, illustrated guide)
Now that you have your favorite beard dye in hand, it's time for the true test: applying it to that magnificent mass of facial hair you've lovingly grown and nurtured.
Is dyeing your beard rocket science?
No! Is it simple? Well…not necessarily.
There's a lot to think about and precautions to take before you slap some dye on ye olde beard.
Let's break the process down into easy steps that will help you avoid making your beard look like it's randomly splashed with paint.
1. Choose the right color
If it's beard dye, it's all about the color. Makes sense, but choosing the right color may be challenging and may take a bit of trial and error.
If it helps, remember that your beard hair may look a bit darker than the hair on your head because of its thickness – although not by much.
A good place to start before choosing your color is determining what your overall mission is: are you just doing a touch-up?
If so, then choose a color that matches your natural hair color or at least comes close.
If a full dye is in order, then the world is your oyster when it comes to choosing a color.
Most men will select a color that matches their natural hair color, but nothing is stopping you from getting all crazy and choosing a color that stands on its own. It's up to you.
2. Do a sensitivity check
Because some dyes may irritate your skin, it's important to do a sensitivity check before you dye your beard. Place a small amount of the dye on your inner forearm or behind your ear and keep it there for 24 hours.
If you don't see any redness or inflammation after you've washed the dye off with soap and water, then you're good to go.
3. Wash your beard
Wash your beard with a quality beard shampoo before you start. Do not use a conditioner, however, because it will make it harder for your dye to penetrate your hair follicles.
4. Guard against staining on the other parts of your face
Place a thin layer of Vaseline or another type of petroleum jelly on the skin around your beard to prevent the dye from staining it.
5. Prepare the dye
"Follow the instructions" is always good advice when mixing up your beard dye.
In some cases, you'll need to mix the dye with water or oxidant, and it's important to mix it in the proper proportions. Also, just mix enough to cover your beard once so you don't end up wasting your dye..
6. Applying the dye
Most dye kits come with a long-handled applicator that enables you to layer the dye on your beard evenly.
Use up-and-down strokes while making sure you've covered all visible patches, including your mustache and sideburns.
It's important to work the dye deeply into your beard but avoid letting it come into contact with your skin.
If your kit doesn't come with an applicator, feel free to use a toothbrush or mascara brush to apply the dye.
No, don't use the same toothbrush you use to brush your teeth.
Note: It's a good idea to wear rubber gloves or another type of protection when applying beard dye. Doing so protects your hands from staining and irritation.
7. Leave the dye in until it reaches the desired color
The dye will begin to work within minutes after application. It may take from 20 to 40 minutes for the dye to "set," so be patient.
You may need a second application to get the right depth of color for darker beards.
8. Rinse out the excess
Once you're satisfied with your beard's color, rinse out the excess dye with cool water. This helps create a more natural tint.
9. Shampoo, if needed
If your beard comes out too dark, you may want to shampoo it while the dye is still fresh. Just be careful that you don't scrub away more color than you want.
10. Handle with care
You don't want to handle your newly-dyed beard too much, as excess friction may rub off the coloring.
Rinse it lightly when you shower and then comb it out lightly with your fingers or a good beard comb to keep the color intact (and your beard looking good).
A couple of additional points to keep in mind: 1) Rinsing your beard with hot water is more likely to cause the dye to fade, and 2) Wait until your beard is dry before applying other products, such as lotions or oils.
What's the difference? Beard dye or hair dye?
The answer is "not much." Many of same chemicals you find in beard dye also are in hair dye, but there are some subtle differences. Otherwise, what's the point of using beard dye, when hair dye works the same?
Well, for one, most beard dye formulas are semi-permanent, meaning that they wash out, rather than grow out.
The beard dye color gradually fades with each shampoo, but you can extend the life of the color by rinsing – rather than shampooing – your beard.
Of course, you don't want to give up shampooing your beard altogether.
While some say temporary hair dye is OK to use on your beard, it does have the tendency be runny when wet, which is a hassle you probably want to avoid.
Here's another thing: your facial skin is more sensitive than the skin on your scalp and can be susceptible to a chemical reaction, so avoid getting beard dye on your skin. This should not be too difficult, based on the application time and the brush applicator that you use.
While you want the dye to penetrate deeply into your facial hair, there's no need to scrub it into your skin as you would with a beard shampoo. You can get long-lasting color with just surface-level coloring of your beard.
Finally, the hair on your beard is more coarse and resistant than the hair on your scalp. Keep this in mind when you're choosing color variants and ingredients for your dyes.
Beard dyes make a note of this fact and uses a different set of chemicals to bring the same coloring effect of hair dyes.
How we chose the best beard dyes
Any in-depth research on the best beard dyes will lead you to a couple of conclusions: dyeing your beard is often a complicated process, and, if it's not done right, the unnatural look may drive you to drink faster than a few gray hairs.
So, we took a lot of factors in deciding what the best all-around dyes are – factors such as ease of use, ingredients, how long they last, and the reviews of others – particularly the reviews of users who boldly face the bathroom mirror each morning.
In many ways, beard dye is an inexact science that requires a bit of finesse and a good eye for color, but the dyes which we present here should make your job easier. Lots of guys make rookie mistakes when choosing the right base color or end up with products with harsh ingredients, but this article can help you pick out the option that is best for you.
Conclusion
Aging beards can throw off your look, and that glorious mane that you have spent so long growing can make you look and feel much older if it starts to look gray and patchy. While gray beards are not deal breakers, you might find yourself in a position where you need a semi-permanent beard dye to make your life easier and yourself more confident. 
This beard dye guide lists out the best beard dyes available today. We hope that you found something that worked according to your facial hair color, beard length, hair texture, skin type, and skin sensitivity.
And, as always, we welcome your feedback and suggestions. Do you use beard dye, and what product or products do you prefer? Have you tried any of those we list here? Let us know!